The Henson family will regain company control on August 1st
Courtesy of the Hollywood Reporter
July 11, 2003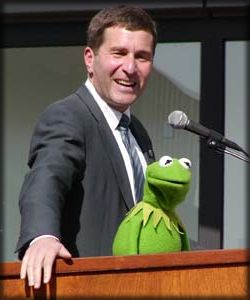 Charles Rivkin, president and CEO of the Jim Henson Co., said Aug. 1 is the day that the Henson family takes back control of the company, which was owned for the past few years by the troubled German media company EM.TV & Merchandising.
Rivkin said the Henson family is planning a complete makeover for the firm, which is why he is in Sun Valley right now looking to make strategic alliances.
Sources close to the Hensons said that may put to rest speculation that the Henson family only planned to hold the company for a short time before selling it to a larger media outfit like the Walt Disney Co., which had also bid for the home of the Muppets.