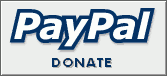 Very Merry Muppet Christmas debuts on DVD October 7th
Courtesy of MGM
July 8, 2003
Move over Santa… The Muppets are coming to town this holiday season! Kermit the Frog, Miss Piggy and the rest of the Muppets discover the true meaning of the holiday spirit when NBC Enterprises and MGM Home Entertainment release It's A Very Merry Muppet Christmas Movie, an all-new feature-length film debuting on Special Edition DVD and VHS October 7th.
With show-stopping numbers like "Moulin Scrooge" and parodies of many holiday films, this "inspirational, celebrational" (Chicago Sun-Times) tale of fortune through friendship follows the Muppets as they struggle to save The Muppet Theater against a Scrooge-like Joan Cusack and unexpectedly receive a little heavenly help from David Arquette and Whoopi Goldberg. Produced by The Jim Henson Company, It's A Very Merry Muppet Christmas Movie is decorated by all-star cameo appearances, including Matthew Lillard, William H. Macy, Kelly Ripa, Molly Shannon and the cast of the hit NBC comedy "Scrubs."
Seen by more than 11 million U.S. viewers last Thanksgiving weekend on NBC, this first-ever made-for-television Muppet movie will air again this holiday season on the network. Available in stores at the suggested retail price of $19.98, the It's A Very Merry Muppet Christmas Movie Special Edition DVD comes complete with deleted scenes, bloopers, Muppet bios, three Easter eggs ("This Just In: Pepe Breaks Out!," "Water Cooler Talk," "Kermit's Walk Of Fame Ceremony", trailers (including Good Boy and the Muppets Party Cruise video game) and an "Inside Pepe's Studio" making-of featurette, which includes Pepe the King Prawn's new one-on-one interview with director Kirk Thatcher, cast interviews and behind-the-scenes footage. The VHS is available for the suggested retail price of $9.94.
It's a wonderful life for the Muppets, or so Kermit the Frog used to think. When a Scrooge-like banker (Cusack) threatens to shut down The Muppet Theater, Kermit blames himself and suddenly wishes he'd never been born. Just as all hope seems lost, a rookie angel (Arquette) appears and helps Kermit learn that what's most important in life isn't a building but the friendship it houses.