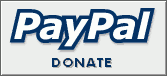 Muppet Finger Puppets debut at Starbucks
Courtesy of the Jim Henson Company
April 15, 2003
The Jim Henson Company announced today licensing agreements with Bensussen, Deutsch & Associates and Monaco Baking to develop Muppet finger puppets and Muppet cookies respectively. The finger puppets will be sold exclusively at Starbucks around the world and cookies will be available in the US and Canada.
"We are thrilled to bring these unparalleled icons to the über-franchise of coffee houses," said Betts FitzGerald, Senior Vice President, Licensing for The Jim Henson Company.
Beginning in late April, Bensussen, Deutsch & Associates will release their first set of finger puppets consisting of Kermit the Frog, Fozzie Bear and Beaker. Additional Muppet finger puppets scheduled for release include Miss Piggy, Rowlf, The Great Gonzo, Animal, and the Swedish Chef. In addition to the United States and Canada, Muppet finger puppets will be available at participating Starbucks franchises in Japan, Mislays, the Philippines, Puerto Rico, Singapore, Spain, Switzerland, Taiwan and the United Kingdom this Summer and Fall.
Kermit the Frog, Miss Piggy and Fozzie Bear are currently scheduled to be released on Monaco Baking's Muppet cookies. These cookies will be available in May with distribution exclusively at Starbucks both domestically and in Canada.