Dark Crystal CD set arrives in April
By Scott Hanson
March 1, 2003
Coming in April 2003 for the first time on CD... finally, will be Trevor Jones' magnificent score to the 1982 Jim Henson/Frank Oz film, The Dark Crystal.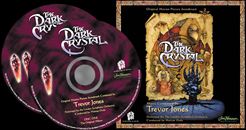 Released as a soundtrack album on LP in 1982 and long since out of print, the score has shown up on bootleg CDs and even isolated on its' own track for the 1999 DVD release from Columbia Tristar. The 1982 LP features re-recordings made specifically for a soundtrack album -- a common practice for such a release, especially at the time. The isolated track on the DVD presents the music as recorded for the film, but suffers in listening experience from crude edits and sound level changes throughout.
For one month, buysoundtrax.com will have exclusive rights to the online sale of this CD. After which time, other online outlets (such as Intrada and Screen Archives Entertainment, for example) will have a chance to pick it up for their catalogues. The 2-disc set is slated for a $24.95 price tag and will be limited to 5,000 numbered copies. It will not be available in stores.
Disc One will contain the original 1982 album master taken from the 1610 Digital masters.
Disc Two features the full score that contains just about every note you hear in the final film as taken from the Jim Henson Archives. It runs about 30 minutes longer than the isolated score on the DVD, as often cues are cut or shortened for the film version, but still recorded.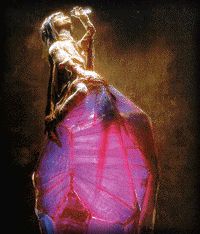 Also look for new liner notes including quotes from the filmmakers and photos from the production in a lavishly designed booklet. The 1982 LP also contained extensive liner notes, but I'm unsure at this point if they'll be retained.
The project is now in the artwork approval stage and once that is complete it will move into full production of the discs.
Music is performed by the world renowned London Symphony Orchestra as conducted by Marcus Dods.