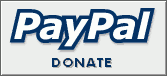 Good Boy! Looking for a Good Boy
Courtesy of Jim Henson Pictures/MGM
July 16, 2002
Jim Henson Pictures and Metro-Goldwyn-Mayer are beginning a nationwide talent search hoping to find the right young actor to play the lead in their upcoming family adventure comedy "Good Boy!." The filmmakers and casting directors will scour the country to find the right ten-to twelve-year-old to play Owen, a self- possessed, bright, individualistic boy who runs a dog-walking service. When Owen finally gets his own dog, he discovers the dog is actually from outer space. A completely original take on the "boy and his dog" genre, "Good Boy!" will mix live-action cast members with CGI-enhanced canine co-stars. Production is set to begin on the film in Vancouver, British Columbia, on August 26th, 2002.
The first Los Angeles casting call is set for July 20, 2002, from 9:00 am to 1:00 pm at Jim Henson Studios, 1416 N. La Brea Avenue in Hollywood. Other cities set for the search include Atlanta, Chicago, Dallas, Miami, Minneapolis, New York, Philadelphia, San Francisco, Seattle, Toronto, and Vancouver. Interested young performers can find further information, sides, descriptions, and updates at www.goodboymovie.net.
The plot of "Good Boy!" proposes that thousands of years ago, dogs from the "Dog Star" Sirius came to colonize and dominate Earth. Now, when rumors spread across the galaxy that the Earth dogs have strayed from their original mission, one interplanetary scout dog comes to Earth to investigate. Quickly introduced to the "unusual" lifestyle of canines on this planet, he's eventually adopted by a young boy and reluctantly drawn into what becomes a deep and lasting friendship.
"Good Boy!" is being directed by John Hoffman, whose credits include "Northern Lights," "Queen Bess," and "Indianapolis." Based on original material by Zeke Richardson with a screenplay by Hoffman, the film is being produced by Lisa Henson and Kristine Belson, with Stephanie Allain as executive producer.
Jim Henson Pictures (JHP) was established in 1995 as a division of The Jim Henson Company. JHP combines creativity, technical wizardry and powerful stories to create distinct, innovative, fantasy/sci-fi and family films. JHP develops and produces high-quality features designed for the global family film market, including the very successful franchise of Muppet feature films. The division works with a variety of partners including Columbia Pictures, Walt Disney Pictures, MGM, Dimension and Universal Pictures. A complete listing of credits and additional information about JHP can be found at www.henson.com .
Metro-Goldwyn-Mayer Inc., through its Metro-Goldwyn-Mayer Studios Inc. subsidiary, is actively engaged in the worldwide production and distribution of entertainment product, including motion pictures, television programming, home video, interactive media, music, and licensed merchandise. The Company owns the largest modern film library in the world, consisting of approximately 4,000 titles. Its operating units include MGM Pictures, United Artists, MGM Television Entertainment, MGM Networks, MGM Distribution Co., MGM Worldwide Television Distribution, MGM Home Entertainment, MGM On Stage, MGM Consumer Products, MGM Music, MGM Interactive, and MGM Online.
In addition, MGM owns a 20 percent equity interest in four of Rainbow Media's successful national cable networks -- American Movie Classics (AMC), Bravo, The Independent Film Channel (IFC) and WE: Women's Entertainment, and internationally has ownership interests in television channels reaching more than 40 countries around the globe. For more information on MGM, visit MGM Online at www.mgm.com.