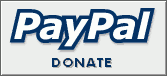 New series, Animal Jam wraps production
Watch the premiere February 24, 2003 at 8 am eastern on The Learning Channel and March 3, 2003 at 7:30 am on Discovery Kids
Courtesy of Henson.com
July 2, 2002
Jim Henson Television and Discovery Kids announced today that they have finished production on a new original preschool series entitled Jim Henson's Animal Jam.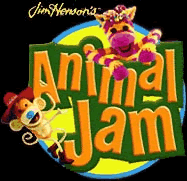 Set to debut in the first quarter of 2003 as part of the soon-to-be re-launched READY SET LEARN! preschool programming block on the Discovery Kids Channel and The Learning Channel (TLC), ANIMAL JAM will teach youngsters important physical, emotional and creative developmental skills through movement and dance. Original songs and music will serve an important role in each episode, as children are invited to dance, play, sing along and express themselves. Thirty episodes were taped at Disney/MGM Studios in Florida.
The series includes playful animal hosts created by Jim Henson's Muppet Workshop including Edi the Zebra, Waffle the Cow Monkey (a monkey who pretends he's a cowboy), and Bozark Animal Jam Superstar (an elephant), and incorporates live-action footage of real animals in the wilderness. During each episode the ANIMAL JAM hosts invite children visiting the set to participate in a variety of dance and movement activities, from hugging, rhythm and body language, to marching and balance.
"Jim Henson's Animal Jam is a mix of everything that's important for a successful preschool series--lively and loveable characters interacting with real kids, original music, dance and movement, all merged together in an exciting format that will entertain, captivate and teach young viewers about different forms of expression," said Juliet Blake, President, Jim Henson Television - U.S. "The tremendous creative talent involved in producing this series shines through in each episode, making Jim Henson's Animal Jam a place preschoolers will want to visit."

"Animal Jam is a mix of...lively and loveable characters interacting with real kids, original music, dance and movement, all merged together in an exciting format."
- Juliet Blake, President, Jim Henson Television

"Jim Henson's Animal Jam brings a delightful land of rhythm and song to READY SET LEARN!," said Marjorie Kaplan, Senior Vice President and General Manager of Discovery Kids. "The innovative combination of real kids, puppet characters from the classic Jim Henson Company, and footage of live animals in motion challenges children to master movements, express creative ideas and have fun - a perfect fit within the goals of our programming."
John Derevlany and Halle Stanford Grossman are Executive Producers and Writers for ANIMAL JAM. Grossman was also Choreography Supervisor. David Gumpel is Executive Producer and Director, and Brenda White is a Producer. Abby Ginsburg and Allyson Smith are Associate Producers, and Smith is a Writer on the series as well. Musical Directors Michael and Patty Silversher provide the original music used in each episode.
Recognized worldwide as a leader in family television, Jim Henson Television produces innovative, quality programming for all ages. On-air projects include Jim Henson's Bear in the Big Blue House, an Emmy Award-winning preschool show entering its fourth season on the Disney Channel; Jim Henson's The Hoobs, a BAFTA Award-winning series airing in Europe and Canada; and Farscape, a top-rated, critically acclaimed, character driven interplanetary adventure series that just launched its fourth season on SCI FI. Jim Henson Television is also producing a made-for-television Muppet holiday movie, It's A Wonderful Muppet Christmas Movie (working title) to air on NBC later this year and is developing a new Muppets series for the FOX Broadcasting Company. The Jim Henson Company is a wholly owned subsidiary of EM.TV & Merchandising AG based in Munich, Germany. The Jim Henson Company website is located at: www.henson.com.
Since its debut on TLC in December 1992, READY SET LEARN! has helped young children gain social skills in preparation for school and life beyond the home. Entertaining and fun to watch, each production is rooted in proven learning methods intended to help children develop skills across the learning spectrum - using reasoning, creativity, whole language learning, social interaction, basic reading and conceptualization. The programming block has been honored with several awards from the National Education Association (NEA) and the American Academy of Children's Entertainment; it has also received a 1995 Cable Ace Creators Award. READY SET LEARN! re-launches on TLC and the Discovery Kids Channel in February, 2003.