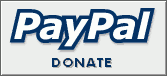 Frank Oz to receive Cinematic Imagery Award on Feb. 23
Courtesy of Art Directors Guild
January 22, 2002
Director Frank Oz, whose prolific filmmaking career has ranged from Muppet movies to ``Little Shop of Horrors'' to ``Bowfinger'' and this year's ``The Score,'' has been voted the Art Directors Guild's (ADG's) coveted honorary Contribution to Cinematic Imagery Award by the Executive Board of ADG, it was jointly announced today by ADG President Jack De Govia and Awards Chairman Dahl Delu. The award is voted from time to time to an individual whose body of work in the film business has richly enhanced the visual aspects of the movie-going experience. Past recipients of this honor are Clint Eastwood, Blake Edwards, Robert S. Wise and Norman Jewison.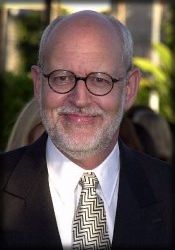 The award will be presented to Oz as one of the highlights of the Sixth Annual Art Directors Guild Awards on Saturday, February 23, during black-tie ceremonies in the International Ballroom of the Beverly Hilton Hotel. Six ADG awards in production design categories for television and theatrical motion pictures will also be presented the same night. In addition, ADG will present a second honorary award on Feb. 23 for Lifetime Achievement to Production Designer Ken Adam.
Oz was born in Hereford, England, in 1944. Earlier in his career he was famed for his creative collaborations with the legendary Jim Henson performing many Muppet characters, including Miss Piggy, Fozzie Bear, Animal, Bert, Grover, and Cookie Monster. Henson and Oz worked together on ``Sesame Street,'' ``Saturday Night Live,'' ``The Muppet Show'' and dozens of other shows. For his work in television, Oz has received four Emmy Awards. He also performed the unforgettable Jedi Master, Yoda, in all of the ``Star Wars'' films, including the upcoming ``Star Wars Episode II: Attack of the Clones.''
After co-directing ``The Dark Crystal'' with Jim Henson, Oz co-wrote, performed in and directed ``The Muppets Take Manhattan,'' and Oz directed the film adaptation of ``Little Shop of Horrors'' in 1986. His other directorial credits include ``Dirty Rotten Scoundrels'' in 1988 with Steve Martin and Michael Caine; ``What About Bob'' in 1991 with Bill Murray and Richard Dreyfuss; ``Housesitter'' in 1992 with Steve Martin and Goldie Hawn; ``Indian in the Cupboard'' in 1995; and ``In and Out'' in l997 with Kevin Kline, Joan Cusack and Tom Selleck. In 1999, he directed Steve Martin and Eddie Murphy in ``Bowfinger,'' and last year he directed the drama ``The Score'' starring Robert DeNiro, Edward Norton, Angela Bassett and Marlon Brando.
Oz has also been awarded two George Foster Peabody awards, the American Comedy Awards Creative Achievement Award, three gold and two platinum records and other awards and honors. Oz lives with his wife and children in Connecticut.
Ken Adam, who will be receiving the ADG's Lifetime Achievement Award, is a two-time Oscar® winner for Production Design (``Barry Lyndon,'' 1976; ``The Madness of King George,'' 1995) and the man who created ``The Bond Look'' by designing the production design on seven James Bond films including ``Dr. No'' (the first in the series) and ``Goldfinger.''