EM.TV expands Sesame merchandising in Europe
Courtesy of EM.TV & Merchandising AG
April 5, 2001
EM.TV & Merchandising AG, which has held the exclusive Europe-wide merchandising rights for Sesame Street since January of this year, has set up a dedicated Sesame Workshop team. Sesame Street and its characters are among the world's best-known educational and entertaining kids properties and one of EM.TV's key licensing initiatives.

The company has been successfully managing the Sesame Street merchandising program for the German-speaking market since 1990 and has over 60 licensing partners who currently manufacture more than 300 licensed products. In addition to an expansive book program and monthly magazine, the range of merchandise featuring the Sesame Street characters includes children's toiletries, eyeglasses, textiles, cookies and furniture. In this new enhanced role EM.TV will work with Sesame Workshop to craft a pan European strategy and integrate all initiatives in the region.
"We are proud being the first company to have been granted the pan European licensing rights for Sesame Street. EM.TV has been a partner of Sesame Workshop for 10 years and we truly believe in the great potential of this worldwide known and loved family brand", said Thomas Haffa, CEO of EM.TV & Merchandising AG.
"We are pleased to build on our long history in Europe of educating kids and helping them reach their highest potential. We are enthusiastic about our future in Europe and continue to be a relevant force in children's lives", said Gary E. Knell, President and Chief Executive Officer.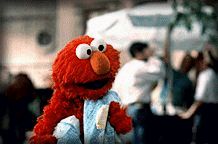 Christine Bandasch, European Licensing Manager, will coordinate the Europe-wide marketing and brand management activities from Munich, supported by Philip Zylla, European Brand Manager, and Anka Beck, Product Development. Cyril Speijer, CEO of EM.TV Wavery, will coordinate business affairs. EM.TV's Munich based team will work in concert with EM.TV's wholly-owned Dutch subsidiary, EM.TV & Wavery B.V., EM.TV Images for the French market, Plus Licens for the Scandinavian and Eastern-European market, as well as with the PromoVip and TLC agencies operating in Spain and Britain.
Sesame Workshop, a not-for-profit educational organization, creates innovative and engaging content to help all children reach their highest potential. For more than 30 years, the Workshop has been a global pioneer in educating and entertaining children through multiple media. The organization grounds its work in research to understand how media helps children learn, develop and grow. Best known as the creators of Sesame Street and Dragon Tales airing on PBS, the Workshop continues to break new ground with Noggin, the only 24-hour kids' thinking channel in the USA. Find the Workshop online at www.sesameworkshop.org.
Established in 1989 by Thomas Haffa, Chairman and CEO, EM.TV & Merchandising AG has developed into a leading international media company. The company is active in the production of children's and family programs, worldwide distribution of TV rights, and marketing of merchandising rights and major international events.