Kirch rescue closer as EM.TV resolves dispute
Courtesy of the Financial Times
February 8, 2001
The rescue attempt of EM.TV, the Munich-based media group, by Kirch Gruppe, its cross-town neighbour, seemed closer to being signed on Thursday morning, after EM.TV's management resolved a dispute that had split the group for weeks.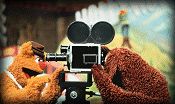 Thomas Haffa, EM.TV's chief executive, and Nickolaus Becker, chairman of the supervisory board, are understood to have ironed out their differences about the Kirch deal over dinner in Munich on Wednesday night.
Mr Becker is known to have been one of Kirch's most vocal opponents within EM.TV. The reconciliation followed a fierce row at the weekend, when Mr Haffa wrote a letter to Mr Becker asking him to drop his obstruction or resign.
The fact that Mr Becker seems to have abandoned his opposition is a milestone for Kirch since any rescue attempt would have to be signed by EM.TV's supervisory board.
People close to the negotiations said on Wednesday night that the change of mood within EM.TV may be related to signs of progress in talks now taking place between Dieter Hahn, Kirch's managing director, Mr Haffa, and Bernie Ecclestone, the head of Formula One in the UK.
Kirch is offering $550m for half of EM.TV's stake in SLEC, the foundation that owns the rights to Formula One events, and to cede its share in a children joint venture in exchange for a 25 per cent voting right in the group.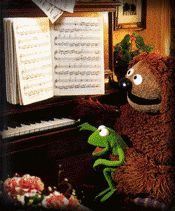 Recently, it added it would also finance an option held by EM.TV on a further 25 per cent of SLEC for almost $1bn. This stake would come from Mr Ecclestone, who owns the remaining 50 per cent in SLEC.
EM.TV's stake in SLEC is held in Speed, a vehicle created by its former owners: Hellman & Friedman, the US private equity house, and Morgan Grenfell Private Equity, an arm of Deutsche Bank.
Speed is believed to be subject to a so-called "change of control provision" giving Mr Ecclestone a veto on any sale to a broadcaster, such as Kirch, or any sale of a majority stake in Speed.
The Haffa-Becker reconciliation, coupled with signs of a more conciliatory stance from Mr Ecclestone, appeared to have been sufficient for EM.TV's creditor banks to lift an ultimatum that forced Mr Haffa to strike a deal by Wednesday or inject some of his own money into the group.