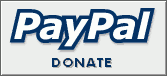 Muppet Monster Adventure ships to retail
Courtesy of Midway Games
November 7, 2000
Midway Games Inc., a leading software industry publisher and developer, announced that "Muppet Monster Adventure"' for the PlayStation® game console will ship to retail today.
A cauldron full of scary surprises awaits players as they take a mystical trip through a monster-ridden fairyland with Kermit's nephew, Robin.
Featuring the popular Muppet characters Kermit, Miss Piggy, Fozzie and Gonzo, "Muppet Monster Adventure'' is a comical and spooky adventure for all ages. In the game, players guide Robin on a quest to save his uncle and the other Muppets, who have been changed into monstrous versions of their former selves. As players explore the vast, colorful worlds, they find special powers to transform Robin into a gliding vampire bat, a climbing werewolf and other wacky creatures.
"'Muppet Monster Adventure' is an entertaining game that parents will enjoy playing with their children,'' said Helene Sheeler, vice president of marketing, Midway. "The music, characters and gameplay adventure will endear this game to the large audience that loves the Muppets.''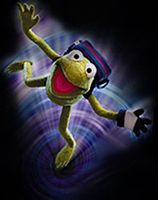 "'Muppet Monster Adventure' combines the great humor and action-oriented gameplay that kids expect from Muppet titles,'' said Craig Allen, general manager of Jim Henson Interactive. "We are very proud of this title as it is not only one of the Muppets' first 3-D action games, but it also showcases how digital Muppets can morph and transform in a way that is exciting and fresh.''
All the original Muppet character voices are featured in "Muppet Monster Adventure,'' which also debuts a haunting original soundtrack recorded and written by award-winning composer Michael Giacchino.
"Muppet Monster Adventure'' for PlayStation® provides spooky good fun with features including:
Authentic Muppet characters and voices with an original soundtrack composed by award-winning composer Michael Giacchino


Original characters -- Robin, Kermit, Miss Piggy, Fozzie and Gonzo
Robin can morph into five special creatures that allow him to glide, climb, swim, smash and push/pull his way out of trouble


Six spooky 3-D worlds to explore -- ice, castle, village, tree tops, graveyard and swamp


18 levels of gameplay, which include climate changes between rain, snow, fog and lightening


More than 50 Muppet enemies and 6 Muppet bosses to challenge Interactive gameplay featuring challenging puzzles and entertaining quests to collect crystals
You can order this game along with the title "Muppet RaceMania" from our Muppet Central Store.