JHC owes Intraware Software 5.75 million
Courtesy of Intraware Software
October 24, 2000
If a lawsuit filed last week is to be believed, Kermit may be a little tight with the green himself.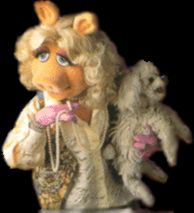 Software provider Intraware filed a suit last Friday against the Jim Henson Company in Los Angeles Superior Court, alleging that the children's entertainment production house and home of Kermit the Frog and the other Muppets defaulted on software bills totaling $5.75 million. According to the suit, Henson signed an agreement on May 11 to purchase various software packages from Intraware, and took possession of the software on May 25.
The total purchase price was to be paid in three installments, due every 30 days from May 11. Intraware alleges that none of the invoices was ever paid. The suit, which alleges among other charges breach of contract and open book account, asks for the $5.75 million, plus 10 percent interest.
A call to a spokesperson for the Jim Henson Company was not immediately returned.
Henson was founded by Muppet creator Jim Henson, who died in 1990. His son Brian is the chairman of the company, and his daughter Lisa is president of subsidiary Jim Henson Pictures. The company was acquired in February by EM.TV, a German production company that has announced plans to bring back the Muppets television show.
Intraware is represented by Lawrence Schwab, David Cooper and Kenneth Law of Bialson, Bergen & Schwab of Palo Alto.