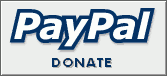 Bear wins two Emmy Awards
Courtesy of Yahoo News
May 15, 2000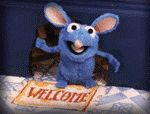 DISNEY CHANNEL was honored with every Emmy Award it was nominated for at the non-televised 27th Annual Daytime Emmy Awards on Saturday, May 13th. Mitchell Kriegman, director of DISNEY CHANNEL's original pre-school series from The Jim Henson Company, Bear in the Big Blue House, was honored with the Emmy for "Outstanding Directing in a Children's Series.'' Bear in the Big Blue House was also honored with the Emmy for "Outstanding Achievement in Sound Mixing'' (Peter Hefter, Production Mixer; John Alberts, Re-Recording Mixer). DISNEY CHANNEL's original animated pre-school series Rolie Polie Olie was honored again this year with the Emmy for "Outstanding Special Class Animated Program.''
Brimming with creativity, storytelling, learning and music, Bear in the Big Blue House is hosted by a seven-foot bear who, though large, exudes warmth, comfort and understanding. Along with a house full of puppet friends -- Tutter (the industrious mouse), Treelo (the curious lemur), Pip and Pop (playful twin otters), Ojo (the young bear) and Luna, Bear's oldest friend -- Bear teaches little kids a real world curriculum. Through creative play, he also provides a role model for caregivers to stimulate learning in their own houses. All the action takes place in the kid-friendly Big Blue House where songs are sung, stories are told, and imagination and adventure reign.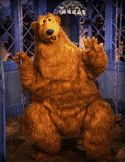 Bear in the Big Blue House is the creation of Mitchell Kriegman who also created and executive produced the popular Nickelodeon show "Clarissa Explains It All.'' The series is currently in its third season on DISNEY CHANNEL. Its executive producers are Brian Henson, Mitchell Kriegman and Alex Rockwell.
Bear in the Big Blue House airs daily 7:30AM, 8AM and 10:30AM ET/PT on DISNEY CHANNEL's Playhouse Disney programming block for pre-schoolers.