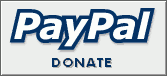 Bad Andy debuts for Domino's Pizza
Courtesy of Yahoo News
May 11, 2000
Domino's Pizza debuts its new brand advertising campaign, "Bad Andy. Good Pizza.'', on May 22. The television, radio and print ads introduce the Domino's Crew and a new character, Bad Andy. Through his mischievous antics, Bad Andy reveals the reasons why Domino's delivers the best tasting, hottest pizza to your home.
"This new ad campaign reveals the true story of Domino's Pizza,'' said Cheryl A. Bachelder, executive vice president, Build The Brand. "We've always been the trusted delivered pizza experts. This campaign brings to light the passionate, caring store crews behind making, baking and taking your pizza. This truth, married with our fun, new crew member, Bad Andy, gives our customers a fresh, relevant look at the Domino's Brand.''
"Bad Andy. Good Pizza.'' is the first advertising campaign that award-winning Deutsch Inc. has created for Domino's Pizza. The radio, print and television package features a character named Bad Andy who serves as a foil to Domino's team members. Specially conceived for Domino's by The Jim Henson Company, Bad Andy is a fuzzy, loveable, irreverent animal character who tries to divert Domino's team members' attention from making perfect pizzas.
"Andy's mischievous antics allow us to showcase Domino's zealous, pizza-making process,'' said Donny Deutsch, chairman and CEO, Deutsch Inc. "The ads reveal those special, one-of-a-kind touches that Domino's team members add to make each pizza perfect.'' Along with Bad Andy stirring up mischief, each commercial highlights fresh, quality ingredients or one of the many important steps in the Domino's pizza-making process. In "Sockets,'' a Domino's Pizza team member notices all that the HeatWave(TM) Hot Bags have been unplugged, and the electrical sockets are filled with other plugs. After following a tangle of electrical cords, the team member discovers Andy relaxing in a massage chair surrounded by a fan, blender, two televisions, a lava lamp and a stereo. As the Domino's team member explains to Andy the importance of the HeatWave Hot Bag for delivering hot, great-tasting pizza, Andy turns up the intensity of the chair until he blows the fuse.
Deutsch Inc. is a $1.2 billion full-service advertising agency with offices in New York, Los Angeles, Boston and Chicago. Deutsch, the largest Independent agency in the U.S., was named 1999 Agency of the Year by ADWEEK Magazine and 1998 Agency of the Year by both ADWEEK and Advertising Age Magazines.
Founded in 1960, Domino's Pizza operates a network of 6,559 owned and franchised stores in the United States and 64 international markets. Domino's, the world leader in pizza delivery, is committed to leading the industry in product quality and operational excellence. Domino's can be found on the Internet at http://www.dominos.com.