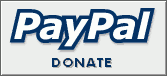 For EM.TV, a Muppet mission accomplished
Courtesy of the New York Times
February 27, 2000
"Here, you have to see this," insisted Thomas Haffa, founder of EM.TV and Merchandising A.G., as he ordered the video to be cued. Three days earlier, Mr. Haffa had clinched the biggest deal of his life: an agreement to buy The Jim Henson Company and its legendary Muppets for $680 million.
Now, on the TV screen, up popped a Muppet in a pin-striped suit. Produced by Jim Henson more than 20 years ago for a conference at I.B.M., the Muppet begins a sonorous speech about corporate values but soon becomes more fevered.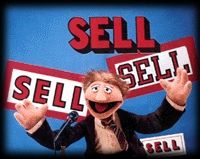 "If there is one word that I want to leave you with today, one word to guide you in the future, that word is SELL!" Whipping off his tie and banging the podium, he embarks on a crescendo that ends in a frenzied climax of exhortations. "Sell for motherhood! Sell for America! Sell for apple pie! Sell your socks off! Whatever else you do, just get out there and sell, sell, sell, sell!"
That pretty much captures the approach that led to Mr. Haffa's remarkable coup. Though almost unknown outside of Germany, his 11-year-old company has been built on selling just about anything to do with children's television. Thanks to a blitz of deal-making, the 47-year-old Mr. Haffa has become the Magilla Gorilla of children's television. EM.TV now owns the rights to 28,500 half-hour episodes of shows ranging from "Tom & Jerry" to "Teenage Mutant Ninja Turtles" and "The Simpsons."
About two-thirds of those rights are limited to German-speaking countries, while the remainder are global. EM.TV is also a prolific merchandiser of toys, books and clothing tied to television shows. And it is an increasingly prolific producer of shows and films in its own right.
Mr. Haffa is part of a new breed of entrepreneurs in Germany. Three years ago, when small companies were shunned on the German stock exchange, EM.TV was one of the first companies to go public on Frankfurt's New Market. Since then, EM.TV shares have soared 14,000 percent. Adjusted for splits, shares that began trading at 34 marks, or about $17, three years ago are worth about 11,000 marks, or $5,482, now. Mr. Haffa and other family members still own about 52 percent of EM.TV's stock, giving them a collective worth of several billion dollars. Much of that rise reflects a new German mania for fast-growing companies. Indeed, New Market is Europe's most booming market for new issues. Shareholder euphoria aside, EM.TV's revenue quintupled in the first nine months of 1999, to 257 million marks, or about $135 million. Net profit was 162 million marks, 63 percent of sales.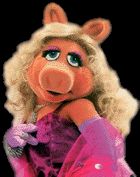 "The library is huge, and the assets have a very long life, much longer than feature films," Annelie Hoppe, an analyst at WestLB Panmure in Düsseldorf, said. In acquiring Henson, EM.TV will own full rights to the Muppets, from characters like Kermit the Frog and Miss Piggy to movies like "Muppets From Space" and TV shows like "Fraggle Rock."
"It is one of the best brands in the world," Mr. Haffa said. "I believe there is a huge potential for the revival of the Muppet characters."
Once a salesman for I.B.M. -- where he first saw the Muppet selling video -- Mr. Haffa worked for several years at the Kirch Group for the German media tycoon Leo Kirch. As with Mr. Haffa, Mr. Kirch's core success came from buying German rights to a huge library of TV programming, mostly American. But Mr. Haffa chose to leave in 1989 and seek his own fortune. Under the deal announced last Monday, EM.TV will pay $680 million, half in cash and half in stock, so the deal could increase in value as the stock price rises.
[Shares of EM.TV, which closed at 109.90 euros, or $107.13, the day the deal was announced, rose to 112 euros on Thursday before settling at 109.20 on Friday. They had traded from 101 to 104 euros in the days just before the deal was announced.]
The deal is a significant turning point for children of Jim Henson, who have led the company since he died of pneumonia 10 years ago and will continue to run it as a division of EM.TV. "We started this process about six months ago, when we decided to start looking around for a partner," said Brian Henson, Jim Henson's 36-year-old son, who is chief executive. "Initially we were talking about a minority acquisition, but being a 50-50 partner or a 60-40 partner doesn't work so well because you end up not being a high priority for the partner," Mr. Henson said. "So after a while we decided to go for a 100 percent sale."
Henson already had links to EM.TV, which bought the German rights to the Muppets years ago. But Mr. Henson said Mr. Haffa had a gift for marketing, a Henson company weakness. Despite the worldwide popularity of the Muppets, not to mention the annual millions of dollars from merchandising tie-ins, the company remained small because family members were leery about tapping capital markets. "We were very conservative financially, always keeping a positive cash flow and holding a lot in reserve," Mr. Henson said. "It was very hard for a family like ours to take on a lot of debt."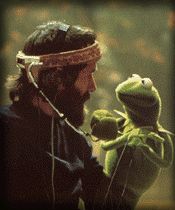 In the months before he died, Jim Henson had negotiated a sale to Walt Disney; Michael D. Eisner, the Disney chairman, even announced a deal in August 1989. But in the months after Mr. Henson's death in May 1990, the companies could not come to final terms and his children kept the company independent. While no figure was ever stated, Disney's offer was thought to have been in the range of $100 million to $150 million. Under terms of the EM.TV deal, Brian Henson will be in charge of creative efforts but hand the job of chief executive to the company's longtime chief operating officer, Charlie Rivkin. Lisa Henson, 39, Brian's sister and a longtime movie producer who had not been part of the Henson Company, will lead its feature-film business. Cheryl Henson, 38, another sister, will be in charge of the Children's Television Workshop and the Henson family foundation.
For Mr. Haffa, the deal provides a brand that he hopes will cover all his products. It also gives him a long-sought platform for producing material in the United States. Most importantly, it gives him control of anything to do with Muppets. Christian Lamprecht, an analyst at Hypovereinsbank Research in Munich, said he was skeptical about whether EM.TV could keep up with investors' delirious expectations for it. "The whole thing is story-driven," he said. "The story is that the management has been constantly able to reel in fantastic new deals."