Henson and Rivkin send note to employees
Courtesy of Henson.com
February 22, 2000
The following letter was posted on Henson.com today from Brian Henson and Charles Rivkin: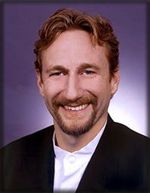 We are pleased to share with you news of a very significant and very positive development in the long and continuing history of The Jim Henson Company.
Over the past few months, we have been reviewing a number of strategic alternatives for the Company that would enable us to build upon the extraordinary and unique business all of us have successfully created since The Jim Henson Company was formed forty-two years ago.
We have been exploring ways to accelerate our growth and, while remaining true to our mission and character, to become more of a major player in the entertainment industry. We want to ensure that we have the financial, marketing, and distribution horsepower we need to realize the tremendous potential of our people, our creative resources, our unique characters, our programming assets and our many business relationships. In short, we want to position The Jim Henson Company for continuing and growing success in the next forty-two years, and beyond.
Today, we are pleased to announce the culmination of that process, in a definitive agreement, announced this morning, under which The Jim Henson Company will be acquired by EM.TV & Merchandising AG, of Munich, Germany, one of the fastest-growing and most successful media, animated cartoon and retail companies in Europe.
EM.TV was founded in 1989 by Thomas Haffa, the company's extraordinarily dynamic and marketing-savvy chief executive, and has been a public company since October 1997. With 30,000 half hours of programming under its control, EM.TV has one of the largest children's and family entertainment businesses in the world. They also own or have major interests in a number of merchandising, television and animation companies throughout Europe and Australia. Their rapid growth has fueled one of the most impressive stock performances in European history. Since the company was listed on Frankfurt's Neuer Markt, the German version of Nasdaq, in October 1997, EM.TV's stock has risen from 34 DM per share to a recent price, on a split-adjusted basis, of about 11,300 DM per share. This represents an increase of 33,000 percent!
We have known EM.TV for several years, as one of our major European business partners, especially for the licensing of all our products in Germany. Like us, EM.TV is a family enterprise: Thomas and Florian Haffa are brothers who own a majority of their company. Needless to say, they are both huge fans of the Muppets.
What we saw in EM.TV, and in the Haffas, was exactly the international strategic, financial, marketing and distribution partner we have been looking for. What EM.TV saw in us were all the things that make The Jim Henson Company such a unique organization: you, our wonderfully talented and dedicated people, our host of Muppet characters, our hundreds of hours of programming, our consumer products business, our Muppet Workshop and Jim Henson's Creature Shop, and so much more.
What both we and EM.TV also saw-and see-is the tremendous potential of The Jim Henson Company as the growth platform for EM.TV in North America and the UK.
When the transaction is completed later this year, The Jim Henson Company will retain both our identity and our "personality." We will continue to produce television and film properties, develop and merchandise new characters, maintain our business relationships and pursue new business opportunities. And we will work closely with our partners at EM.TV to establish the combined enterprise as a major global player in the entertainment industry.
We want to emphasize that this transaction is driven by the growth opportunities it will create for EM.TV and for The Jim Henson Company. Neither we nor our new partners anticipate that there will be any jobs lost as a result of this transaction. For us, the primary significance of partnering with EM.TV is the benefits and opportunities it will create by making us an integral part of a very dynamic, very successful, highly growth-oriented global enterprise.
We also want you to know that the leadership of The Jim Henson Company will be substantially unchanged. Specifically, both of us will continue to be part of the Company. Upon completion of the transaction, Brian will continue to be responsible for initiating and driving the creative and technological forces of the Company as Chairman. Charlie will be promoted to President and Chief Executive Officer. Lisa Henson will be officially joining the Company as President of Jim Henson Pictures, and she will also serve as Vice-Chairman. We will work closely with Thomas Haffa and his brother Florian, who is EM.TV's Vice-Chairman and Chief Financial Officer. But we want to emphasize that creative decisions and day-to-day operational matters at The Jim Henson Company will continue to be handled by us. EM.TV has acquired several previously independent creative, production and other business groups in Europe, and their practice has always been to be "hands-off" owners, providing strategic, financial, marketing and administrative support, but leaving most creative, operational and financial decisions to local management. That will also be true with us.
We will be in London this afternoon, in New York at 8:30 local time Tuesday morning, and in Los Angeles at 4:30 local time Tuesday afternoon, to meet you face-to-face and answer your questions about this exciting new strategic relationship.
For now, we just want you to know that we think this is a great day in the long history of The Jim Henson Company-a day when we take the next, big step in establishing our Company as a global, growth platform, benefiting you, our business partners, our investors, and our millions of existing and future fans, throughout the world.
We will keep you posted on developments as we move toward completion, which requires customary regulatory and other approvals. For your information, attached is a copy of the press release issued this morning, announcing the transaction.
On behalf of the Company and the entire Henson family, we thank you for your contributions to our success, your continuing loyalty, and your support.