Oz wants to direct the next Muppet film
By Phillip Chapman
February 1, 2000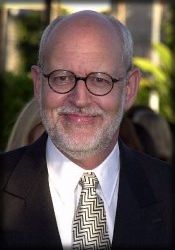 Frank Oz, legendary Muppeteer for more than 35 years, is expressing an interest in directing the next Muppet movie. According to an interview on IGN FilmForce, Oz talks about his disappointment with some areas of The Jim Henson Company.
"I think in certain areas that it's struggling. In the last movie it was struggling. I don't think the last movie was up to what it should have been. I think Muppets From Space was not the movie that we wanted it to be. I think we've lost our way a little bit in certain areas, but in other areas, like the Creature Shop, we're doing fantastic work, and so is Sesame Street."
In order to get the Muppets on the right track again, Oz wants to have another go around at directing a Muppet film since "The Muppets Take Manhattan" (1984).
"That's why I want to do the next Muppet Movie, because I'm excited about a particular idea, and the idea is something that Jim and Jerry Juhl and I thought of 15 years ago. So that still excites me. I think the crux of it has been - and I think it's getting much better now - is that the key people don't have the time to do everything."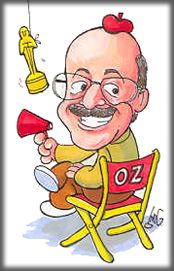 "The key people did everything before. Jim and me and Richard Hunt and Jerry Juhl and Jerry Nelson and Dave Goelz and Steve Whitmire and Kevin Clash and so on, but we now have a brilliant new group of performers like Bill Barretta, who's an amazing performer. But all the performers can't do everything, we have a lot of productions, and I think we realized that we've really got to put our key people into the most important stuff and then have them teach the other people so it can be spread around a little bit more."
It is extremely likely the idea that Oz is speaking of, is "The Cheapest Muppet Movie Ever Made". In a 1998 interview, Jerry Juhl, head writer of the Muppets, discussed a little about the concept of this film on Muppet Central. "There was a project for a Muppet movie that we kept returning to. Jim and I worked on it and just loved it. It grew out of the fact that Jim was talking about finances and if we did another Muppet movie at the time, it would need to be done inexpensively, since we were using bigger and bigger budgets for all our other projects."
According to Juhl, the idea at the time "being that this was a film that Gonzo directed. Kermit was too busy so when Gonzo asked, Kermit said, 'Sure, go ahead. I can't take on the responsibilities behind the scenes at this time, but I'll perform in it.' So Gonzo wrote this cheesy, terrible plot that made absolutely no sense whatsoever about something being stolen that led to a chase around the world.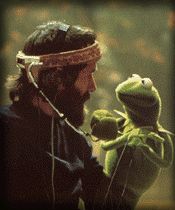 Unfortunately Gonzo blows half the movie's budget on the opening titles! So as the film progresses, it gets cheaper and cheaper where they're using a shot of the same street corner for every city in the world! We were still talking about this project in the last meeting I ended up having with Jim."
Because Jim Henson and Jerry Juhl worked closely together on the script, this would be a great memorial to Jim's work to see this film made, especially since they had so much fun writing the script. So many would be touched to see one of Jim's "hidden works" see the light of day on the silver screen.