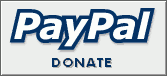 Henson Internet Community arriving at AcmeCity
Courtesy of Warner Bros. On-line
December 15, 1999
AcmeCity, the Internet's leading entertainment home page community, is breaking new ground with a new neighborhood for fans of Jim Henson's The Muppet Show, Jim Henson's Muppet Babies and Fraggle Rock. The new official home for Henson fans will reside in a special Jim Henson area of home pages within the AcmeCity community (www.acmecity.com).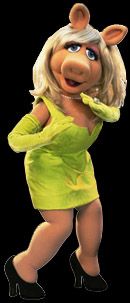 With the addition of The Jim Henson Company's worldwide family franchises, AcmeCity becomes the World Wide Web's largest aggregator of fan pages for family entertainment.

The Jim Henson Company home page community will allow fans of Kermit, Miss Piggy, Gonzo, Rizzo, Animal and the Fraggle Rock characters to build home pages saluting these long-term family favorites. In addition, the community will feature special multimedia entertainment, video clips from Henson's leading shows and news of The Jim Henson Company's latest activities.

The Jim Henson Company joins other family franchises that have selected AcmeCity as their official home page community on the World Wide Web including Warner Bros.' Looney Tunes, The Jetsons, The Flintstones, Scooby Doo, and many other communities. Since its launch earlier this year, AcmeCity has become the fastest-growing home page community on the Web (according to Nielsen Net Ratings), with over 750,000 subscribers and more than 2 million pages of user-generated content. Since Muppet creator Jim Henson's first local telecast, Sam & Friends in 1955, the company's productions and characters have continued to delight and enlighten children of all ages around the world.
In making the announcement, Craig Allen, V.P. and General Manager of The Jim Henson Company stated, "Our deal with AcmeCity empowers our fan base to deepen their relationships with Henson characters, while enabling our company to preserve our intellectual property rights on the Web. We're excited about this new relationship as Warner Bros. has been very aggressive online and they meet the needs of new media audiences, while addressing the digital concerns of established entertainment companies such as our own.''

Jim Moloshok, President of Warner Bros. Online added, "From the inception of AcmeCity, our goal was to create an environment where the appeal of mainstream personalities and brands could be extended to the Web in communities that were family and advertiser-friendly. The decision of The Jim Henson Company to join our home page community with their leading characters is a testament to our efforts.''