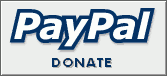 Kermit Channel takes a great leap
Courtesy of Hallmark Entertainment
September 26, 1999
As part of its third quarter 1999 expanded marketing plan, the Kermit Channel, which continues to enchant audiences of all ages throughout Asia Pacific, will have a new look and an enhanced line-up. Kermit Channel, a joint venture of The Jim Henson Company and Hallmark Entertainment, will implement the changes. The announcement was made by Kim Blankenburg, Director of Marketing for Kermit Channel and Hallmark Entertainment Network.
"This is an exciting time for us. Kermit Channel has a new look, new programs and expanded programming blocks that we have developed to further support our overall philosophy," said Blankenburg. "The idea was to brand the channel so that it attracts both kids and their parents and positions the channel as a sophisticated, innovative and entertaining network with a special emphasis on educational programming."
Graphically, Kermit Channel will sport a whole new look. Utilizing a new on-air graphics package created by the international, award-winning creative marketing firm 3 Ring Circus, the channel will increase its appeal to every member of the family through the development of the theme "expect the unexpected." Using the "unexpected" platform as a rich category of twists and turns, quirks and impulses, the Hollywood-based 3 Ring Circus, through collaboration with Kermit Channel's marketing team, has created new promos, ids and elements to inform, engage and entertain the channel's diversified audience.
"We've expanded our Children's Education Block to 5 hours a day and, based on market feedback, we've moved the afternoon Education Block to 4:00 p.m. – 7:00 p.m. (Hong Kong). This offers a stronger lead-in to primetime, while providing a more convenient opportunity for parents and their children to share and experience Kermit Channel together," added Jeffrey J. Johnson, Vice President/Managing Director, Hallmark Entertainment Networks, Asia Pacific.

Other strategic moves include the addition of Jim Henson's Animal Show, as well as shifting Pappyland and The Ghost of Faffner Hall into the Education Block to complement school curricula with opportunities to learn about art and music. Additionally, the Kermit Channel Kids' Entertainment Block will now include a one-hour afternoon animation block and a new offering of a variety of programs for the entire family. Muppets Tonight and Aliens in the Family kick off Saturday nights and Jim Henson's Storyteller and Kermit's Sunday Showcase (featuring Hallmark and Henson one-hour specials) highlight Sunday nights.
Kermit Channel is dedicated to the entertainment and education of the entire family. As a joint venture between The Jim Henson Company and Hallmark Entertainment, two of the most respected producers of children's and family programming, Kermit Channel presents a fresh, imaginative and engaging mix of award-winning programs. Taking advantage of the extensive Henson and Hallmark libraries, Kermit provides hours of laughter, learning and lively entertainment that parents and children can enjoy together. Additionally, original programming currently in production at The Jim Henson Company and Hallmark Entertainment will find its home on Kermit Channel.
A diversified entertainment company, Hallmark Entertainment's subsidiaries include Hallmark Entertainment Network, and Hallmark Home Entertainment, a leading distributor of home video family entertainment. Hallmark Entertainment and The Jim Henson Company also share an interest in the Odyssey Channel. Hallmark Entertainment is a subsidiary of Hallmark Cards, Inc.