Fraggle Rock dropped from Odyssey
By Phillip Chapman
Courtesy of The Odyssey Channel
September 19, 1999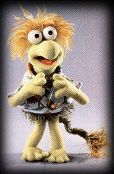 In a shocking and surprising move, The Odyssey Channel has dropped one of Henson's all-time best series, the original version of Fraggle Rock. The animated version, however, remains on Odyssey's "new and improved" fall line-up.
This could be a temporary oversight on the part of Odyssey (unlikely) or Fraggle Rock could be appearing on another network this fall (even more unlikely). Either way, this isn't very good news for Henson fans.
The Odyssey Channel began showing Fraggle Rock twice a day on Monday April 4, and then abruptly changed it to one showing a day on Monday July 5. When the series changed to one showing a day in July, they began re-airing the series from the first episode. The series will almost finish season three when it will be dropped from the network.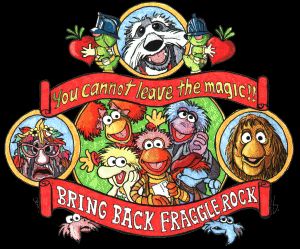 If you are unhappy about this development you can leave feedback on Odyssey's Web site or you can contact Odyssey directly and ask them to please return Fraggle Rock to their daily schedule.

The Odyssey Channel
12700 Ventura Blvd., Suite 200
Studio City, CA 91604
Phone: 1-888-390-7474

If you would like to see Odyssey's new daily schedule, go to their Web site and click on "TV Schedule" and pick a week after October 1st.