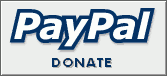 Frith, Cerf, and Stiles return for "Between the Lions"
Courtesy of WGBH Boston
June 14, 1999
Public broadcaster WGBH Boston and New York-based Sirius Thinking, Ltd. have begun production of a much-anticipated children's series called Between the Lions at New York's Metropolis Studios on East 106th Street. The centerpiece of a joint initiative to promote literacy among children, Between the Lions will debut with 30 half hour programs airing daily on PBS beginning April 2000.
Targeted to beginning readers, ages 4-7, Between the Lions will use a mix of music, stories, animation, live-action, and puppetry to advance its educational mission. Several of the nation's leading experts on reading and literacy have worked with the producers to develop a viewing experience that will motivate kids to read and write and give them the skills to do so. A key component of the Between the Lions project is an extensive national educational outreach effort focused on the goal of helping kids learn to read.
The Between the Lions production team includes veteran WGBH executive producer Judy Stoia, Creative Director Michael Frith, Creative Producer Chris Cerf, Head Writer Norman Stiles, Series Producer Sonia Rosario, and Animation Producer Sharon Lerner.
Headquartered in New York City, Sirius Thinking, Ltd. is a multiple media company established to create highly entertaining, enriching, enlightening, and enduring character-based educational entertainment for children and their families. Principals in the company include former Apple Computer CEO John Sculley; Christopher Cerf, composer and lyricist of some of the most memorable Sesame Street songs, founder of the Sesame Street Products Group, and a highly-regarded author, editor, and producer; Michael K. Frith, formerly Executive Vice President of The Jim Henson Company, where, among other things, he designed a number of the beloved Muppet characters as well as oversaw and executive produced some of Henson's more memorable shows (including Jim Henson's Muppet Babies and Fraggle Rock); and Norman Stiles, head writer of Sesame Street for over twenty years, who has also worked with such stellar talents as Mel Brooks and Norman Lear.
WGBH produces one-third of all prime-time programming seen on the Public Broadcasting Service (PBS) including NOVA, Frontline, Mobil Masterpiece Theatre, Mystery, American Experience, and This Old House. In keeping with its educational mission, WGBH is a dedicated and prolific producer of quality national children's programming such as top-rated animated series, Arthur, Where In Time Is Carmen Sandiego?, ZOOM, Degrassi Junior High, Degrassi High, and Long Ago and Far Away. WGBH also extends the educational value of its award-winning programming with extensive educational outreach programs for students, parents and teachers.
Major funding for Between the Lions is provided by the Corporation For Public Broadcasting. Additional funding is provided by the Institute For Civil Society, the Charles H. Revson Foundation, the Park Foundation and The Arthur Vining Davis Foundations.