Odyssey expands for Spring launch
Courtesy of Variety, Yahoo News, Odyssey
December 7, 1998
Cable's Odyssey Channel will seek to change its name in the near future. The Jim Henson Co. and Hallmark Entertainment each recently bought 22.5% of the cable channel, and Odyssey's new management team, under the direction of new CEO Margaret Loesch, doesn't believe the name Odyssey accurately reflects the web's new, more entertainment-oriented mandate, said sources close to the channel.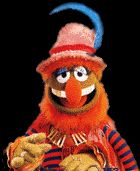 Odyssey has also completed a multi-year affiliation agreement renewal with Satellite Services, Inc. (SSI), a subsidiary of TCI Communications, Inc. (TCIC) which includes a commitment by SSI to increase Odyssey's carriage during the agreement to eventually reach approximately 85 percent of TCI's analog subscriber base. TCIC is the cable television systems arm of Tele-Communications, Inc.
In addition, Odyssey has reached an agreement with Time Warner Communications to launch programming service to nearly 500,000 customers in central Florida beginning in January. Communities included in the launch are the counties of Orange, Seminole, Osceola, Brevard, Volusia, Flager, Marion and Sumpter.
"We're delighted to make the Odyssey Channel available to our customers," said John Rigsby, Division President, Time Warner Communications. "The unique blend of diverse interfaith programming with the quality and appeal of Hallmark and Henson productions will be welcomed by our communities who are looking for a television programming service which has a solid commitment to faith-and-values entertainment."
The availability of this network is expected to continue to increase in preparation for a widespread renovative launch next spring.