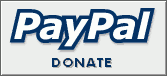 "Scary Scary Monsters" book premieres
By Danny Horn
Courtesy of Muppet Press/Golden Books
October 25, 1998
A new hardcover pop-up book from Muppet Press and Golden Books launches a new set of Muppet characters, "Jim Henson's Scary Scary Monsters!" As the back of the book describes it: "Just beyond the brambles, in a land called Ovadare, live the Scary Scary Monsters -- seven furry, funny, and friendly characters inspired by the early work of Jim Henson, creator of the Muppets. Readers can pull the tabs, life the flaps, and pop the pops on each page of this madcap Monster adventure."

This beautifully illustrated and clever book is written by Ellen Weiss and illustrated by Larry DiFiori in a style very reminiscent of Henson's old monster sketches -- rough and funny, with lots of fangs and fur. The set of seven Scary Scary Monsters includes Norbert, Zuzu, Shooby, Mungo, Smooch, Monstradamus -- and Splurge, the big purple monster who Muppet fans will remember from "Hey Cinderella." This time around, Splurge isn't a mean radish-eater, though. He's described this way: "Splurge is like a big, big baby. He's scared of mostly everything, except butterflies."
"Jim Henson's Scary Scary Monsters" joins the successful "Go To Bed, Fred" line of new Muppet characters specifically created by Muppet Press for new books. If the book line does well, we may be seeing plush versions of the characters at some point.