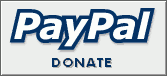 Sesame named in the "top 20"
By Marc Bernadin
Courtesy of Entertainment Weekly
September 24, 1998
In the new book Entertainment Weekly - 100 Greatest TV Shows of All Time, the 100 best shows ever were selected and honored. Sesame Street was recognized as number 20. The following is an excerpt from Marc Bernadin and this new book.
How do you get a kid to swallow something icky? You put it on a brightly colored spoon and fly it around the room like an airplane while making keen barnstorming noises. In other words, you make a game out of it. And that's exactly what Sesame Street did with education: it dolled up learning and made it fun.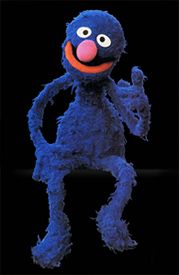 This richly imaginative series, arguably the most ambitious educational experiment ever mounted on TV, is so engrained in the global culture (forget pop culture, this is way bigger than that) that to imagine a world without Kermit the Frog is... well, inhuman.
Conceived by then-public TV producer Joan Ganz Cooney in 1968, Sesame Street was a radical departure from the lazy, hazy ways of Mister Rogers' Neighborhood. Combining the frenzied appeal of Rowan and Martin's Laugh-in with the repetitive lure of TV commercials, Street boasted a snappy style and catchy tunes--but what really made the show fly into the hearts of children in 120 countries was Jim Henson's Muppets. When the Muppet maestro decided to take up residence in the brownstone at 123 Sesame St., Kermit, Big Bird, Oscar the Grouch, Ernie, Bert, Cookie Monster, and countless others became neighbors to the kids of the world.
While the Muppets indulged young viewers flights of fancy--teaching them the length of an earthworm, say, or the strength of Cookie Monster's appetite--the multiethnic human cast reflected the varied hues of Sesame Street's target viewers: urban youth. "The audience we wanted to reach was often trapped in an apartment and the action was out on the street," says Jon Stone, the show's first head writer. And reach them they did. According to one survey, Sesame Street plays to 92 percent of children in low-income households.
In the years since Sesame Street premiered, tons of accolades have been heaped upon it, and scores of celebs (including Glenn Close, Whoopi Goldberg, Ray Charles, and Danny DeVito) have visited the playful patch of pavement. But the true measure of its success can be found in the hearts and minds of the kids who have grown up and taken their place in a society formed, in part, through the eternal lessons taught on Sesame Street. It's not easy being evergreen, but it's worth it.
Sesame Street

| | |
| --- | --- |
| | Years on air: 1969-Present |
| | Top Nielsen Charting: Not Available |
| | Emmy won: 77 |
| | Original Title: "The Preschool Education Television Show" |
| | Bum Rap: Early critics said Sesame Street would stunt children's attention spans. |
| | Production Notes: Show stays fresh by recycling programming ideas every three years, by which time a new group of kids is watching. |
| | The Extent of it's Success: American teachers now expect children to arrive on the first day of school knowing the basics about letters, numbers, and language. "Kindergarten now does what first grade used to do," Cooney has said, "and I think that's directly due to Sesame Street." |