"Sesame Street" still growing up at age 30
Courtesy of USA Today
August 22, 1998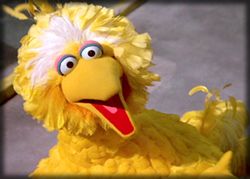 'Sesame Street', turning 30 this fall, plans its first major format change.
Starting with the new season in late October, PBS's trailblazing show for the preschool set is expected to be carved up into two segments: a 40-minute version of the current show, followed by 20 minutes of 'Elmo's World', reminiscent of the Nickelodeon hit 'Blue's Clues', which adds interactive elements. 'Sesame' will also refocus around it's core group of characters.
"'Sesame Street' has always experimented with creative ways to meet the needs of today's children, but it's premature to comment on specific plans," says Sherrie Rollins of 'Sesame' producer Children's Television Workshop.