More Muppet movies under development
By Phillip Chapman
Courtesy of Ain't It Cool News
June 5, 1998
While we know about "Muppets From Space" which will be filmed in three months (September), and we have been hearing about the projected movie, "The Muppets Leave Hollywood", since January, it seems like two other Muppet movies are being rumored as well, according to Ain't it Cool News.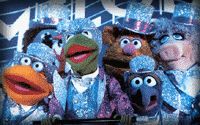 The other two projected movies are "Muppet Haunted House" and "Muppets in Camelot". The script for "Muppet Haunted House" may eventually be changed to "Muppet Haunted Hotel". These two films have been rumored and "kicked around" for several years, but according to Ain't it Cool News they are resurfacing again.
In my opinion, "The Muppets Leave Hollywood" is most likely the next movie because of the positive reviews and due to the fact that the Henson Company bought an outside script. Last February, the Henson Company bought the rights to this script in which the Muppets (playing themselves) are living the high life in Hollywood until Kermit decides they've lost their purpose in this greedy world. So he takes them all back to the swamp.
You're probably saying, "two or three Muppet movies, that can't be true!" Well, I want to remind you of the following information. In 1996, Jim Henson Pictures and partner Sony Pictures signed an agreement to produce between 10 and 15 new movies in the next four to five years. Their goal was to have possibly three of these to be new Muppet movies.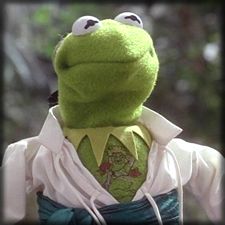 Time will tell, but at least The Jim Henson Company is aggressively thinking through new ideas. Brian Henson felt like the gap between "The Muppet Christmas Carol" (1992) and "Muppet Treasure Island" (1996) was too long, so it's likely that they have set up a more aggressive long-term vision for Muppet movies.
What a great way to bring in the next century! Time will only tell what movies actually end up being produced. The response to "Muppets From Space" will definitely be a factor in determining the future of these other films.