Administrator
Staff member
Joined

Apr 11, 2002
Messages

8,175
Reaction score

3,391
Episode 406 - Gordon and Susan Meet Sam the Robot
PBS Premiere: Monday November 13, 1972
HBO Max Premiere: Wednesday May 27, 2020
Everyone on Sesame Street is playing an alphabet game by holding up the letter that their name starts with. The get almost all the way through, and then Big Bird realizes that no one's name starts with the letter "Z." Gordon, Susan, Maria, David and Luis demonstrate the number two. Meanwhile, Bob plays a game with Bert and Ernie where he asks for examples of things everyone does. Snuffy plays London Bridge while looking for Big Bird. Oscar shows Gordon his new hat and the Count shows up to count some blocks. Later Gordon and Susan meet Super Automatic Machine, known as Sam the Robot who believes machines are better than people.
59 MIN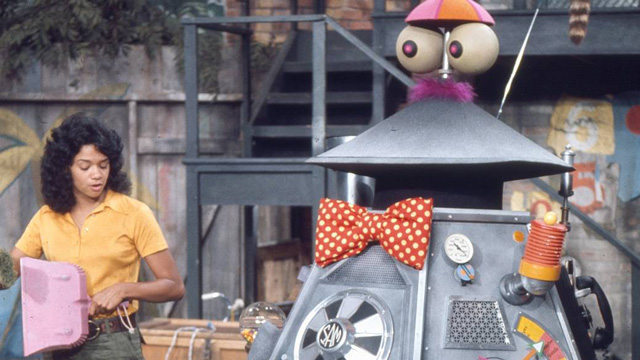 Watch on HBO Max
Muppet Wiki Guide
Other Releases
Sesame Street: Old School Volume 1 (1969 - 1974)
Sesame Street Unpaved (Noggin, 1999-2003)
If you've seen "Gordon and Susan Meet Sam the Robot" on HBO Max please like this post and share your thoughts below.