Joined

Dec 30, 2007
Messages

124
Reaction score

94
Hello.
Just wanted to share some fun photos I took of "some" of my Muppets and some with my girls!
ENJOY!
*Please share some of your photos. I'd love to see them.

My Girls with Gonzo and Rizzo!
My youngest daughter Madelynn with Elmo.
My oldest daughter Savannah with Animal.
Madelynn and Me (dad) on the way to a gig. I performed Elmo and one of my Muppet What Nots at a birthday party for a 2 year old girl. It was a BLAST! All the children had such a good time!!
Our little Maddy with the Muppet Gang!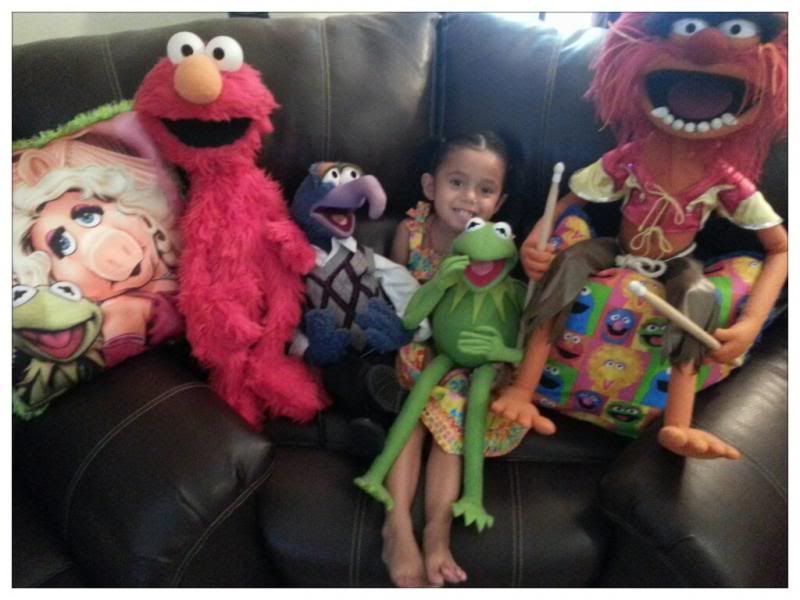 My HONEY with Kermit!
Maddy with Gonzo and Rizzo.
Kermit Reading the new JIM HENSON Biography!
Rizzo, Elmo and Gonzo watching the Walking Dead! lol
Ernie and Bert. I made the Sesame Street Pillow behind them. I've made several different Muppet Pillows...you can see them in various other shots. One side is the print and the other side I match with a color fur.