Joined

Mar 13, 2013
Messages

28
Reaction score

7
Well here we go again. I made the following puppets for my wife, daughter and another one for my granddaughter. I did these three puppets at the same time and although it was difficult to make my deadline of Valentines Day I got it done. So here we go:
Sketches
DinkyDoo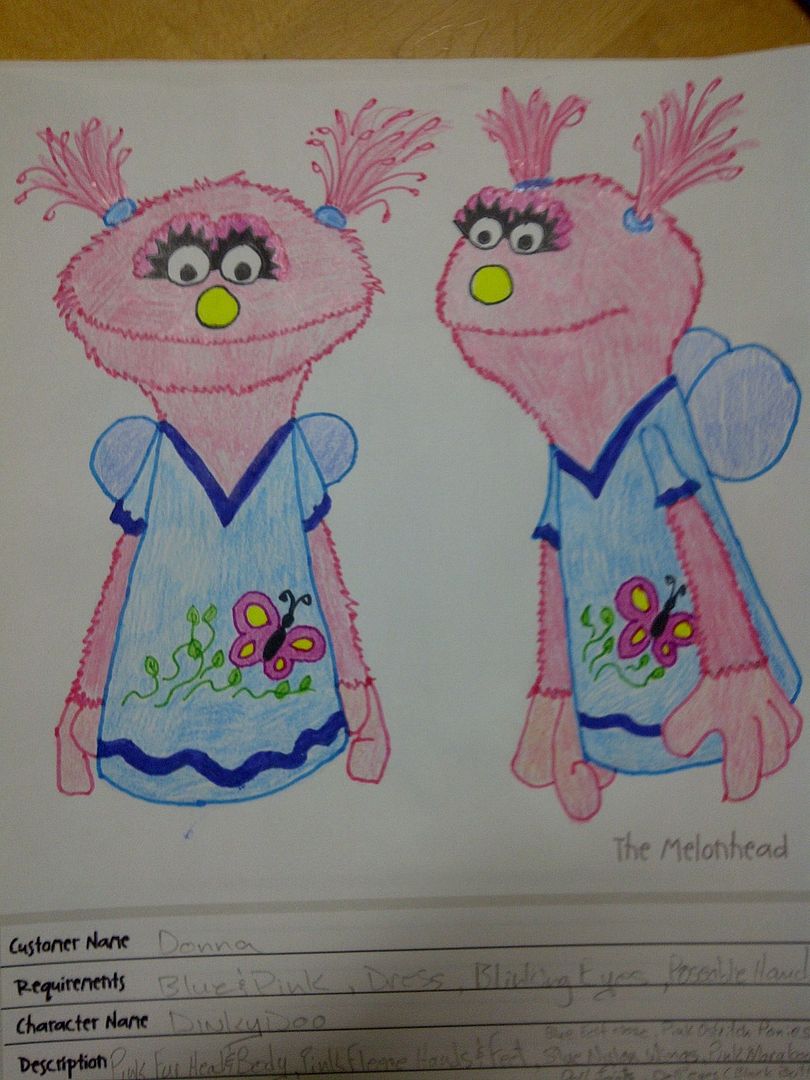 Dolly Doo-Doo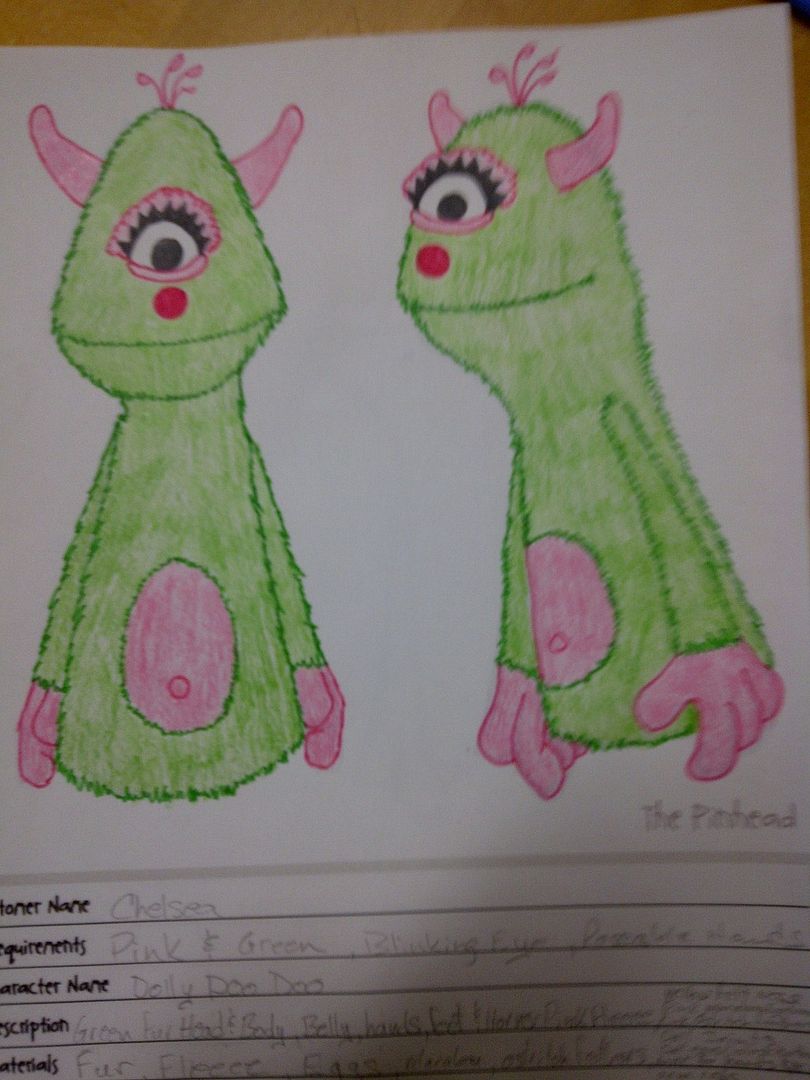 Pattern Traced
Cut & Glued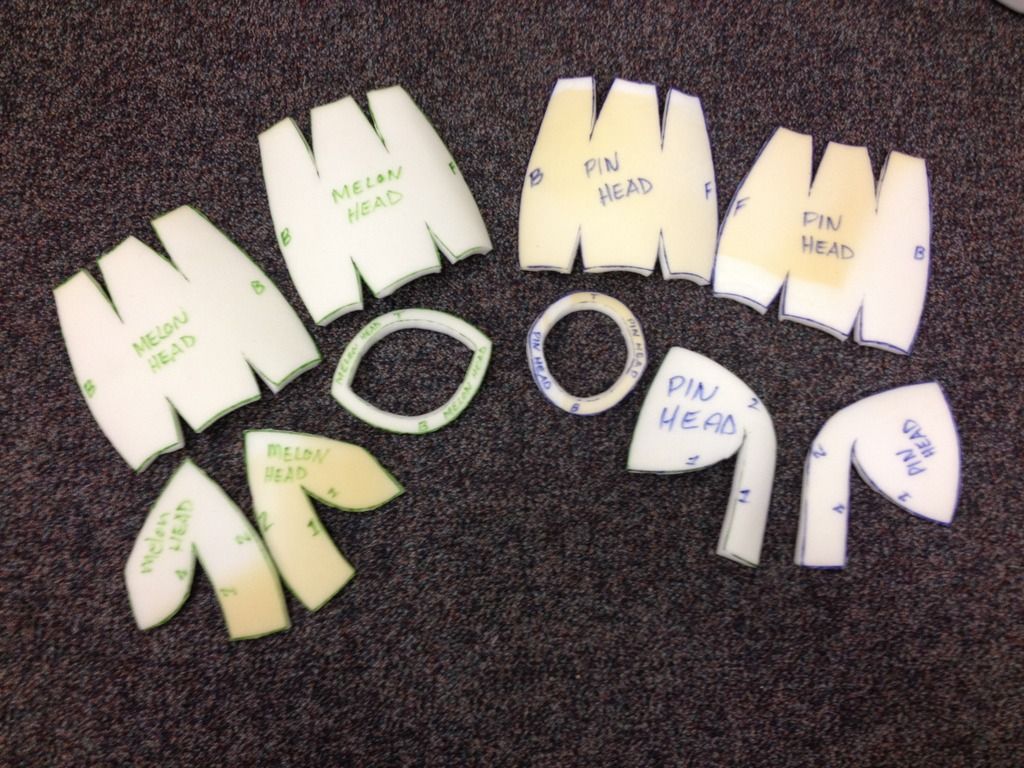 I was going for a curly look to the fur so I tried the boiling method for the first time.
All done and hanged to dry.
Fur is all dried out. I was impressed as how easy this was and I like the way it turned out.
Constructing mouth plates.
Pattern traced and cut.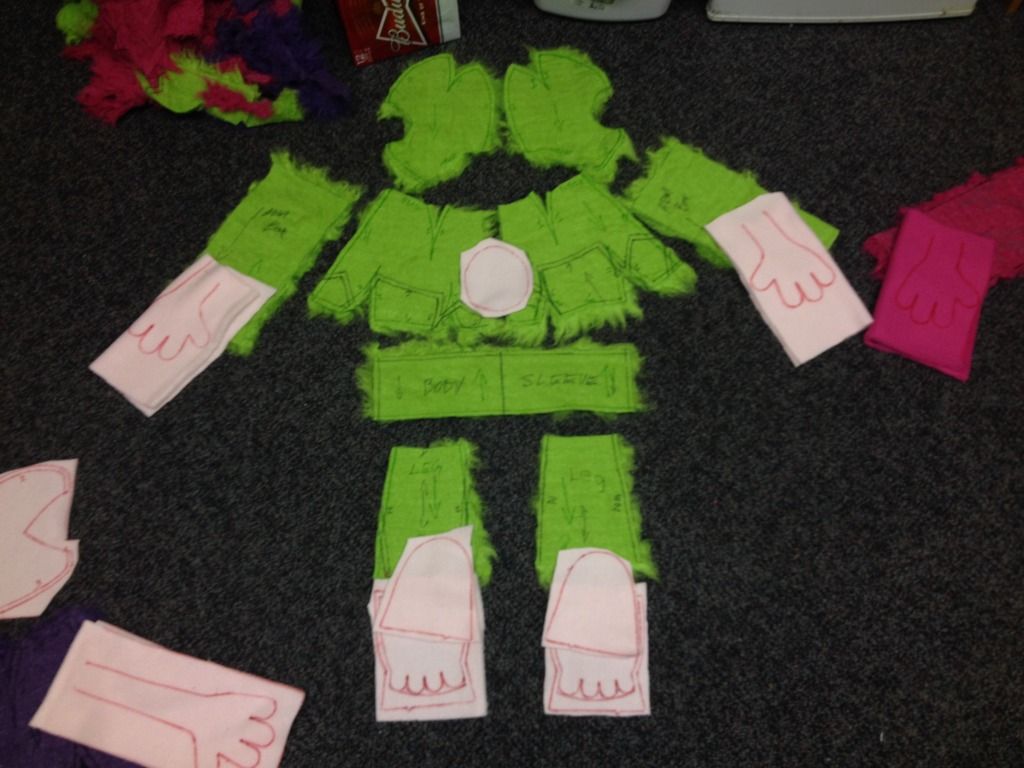 Legs all sewn and stuffed. I also made them bendable like I did for Skeeter.
Making poseable hands.
Arms and hands complete.
All three sewn and stuffed.
Making eyes and facial features. The eyes for two are ping pong balls and the green one has a clear ornament painted on the inside. The noses are doll eyes covered with felt.
Arm rods done.
Dinky Doo completed. Dinky Doo is a Cuddly Monster who loves butterflies and fairies so I made a butterfly fairy costume for her. I made the Tutu by hand and added silver butterflies to it.
A pic with BigWilly.
My wife checking out her new friend.
Little Critter done. She is a fan of butterflies and fairies too, but actually she looks up to Dinky Doo and copies everything she does like a little sister would, lol.
Dolly Doo Doo completed.
A pic with BigWilly.
My daughter and granddaughter playing.
A pic with Skeeter, the first Cuddly Monster.
All in all it was another great project but a difficult one trying to do three on my second time and making the puppets under a time line. Next up will be Cutie Pie.