Dear friends,
One of the original reasons Muppet Central began was because finding information about Muppet collectibles is quite difficult. A comprehensive Muppet collecting guide has never been published, so we have assembled such a topical guide. Whether you love Jim Henson's Muppets, Muppet Worlds, Fraggles, or Fantasy Worlds there are a variety of collectibles waiting for you.
Our guide includes more than 1500 photos and 2000 descriptions. Due to the extensive amount of Sesame Street and Muppet Babies merchandise that has been released, these collectibles are currently not included in our guide. The one exception is that if Kermit is included on a Sesame Street product, we have added those particular items.
I'd like to thank our team of Cindy Chapman, James V. Carroll, Artie Esposito, Nick Bondra, and Kenneth Plume for their hours of contributions working with me to compile this resource. As you'll see, many other gracious fans have shared their collections as well.
If you know of a Muppet collectible we are missing from this index, please visit our help form. Thanks for helping to make our guide a helpful resource for Henson fans around the world!
- Phillip Chapman
Muppet Central Webmaster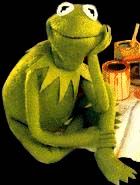 Help Us!
Fill out our help form to contribute to our guide.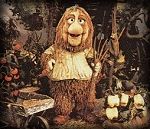 Collectibles FAQ
Read our FAQ to find answers to your merchandise questions.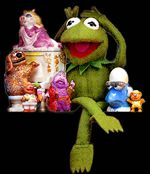 Henson Collectibles
Find out why we
compiled this guide.