Like deaths in the family; Fans of all ages mourn Jim Henson, Sammy Davis Jr.
Henson leaves 'extraordinary' legacy to kids
By Matt Roush
USA TODAY, NEWS, Page 1A
May 17, 1990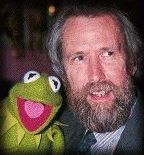 The Muppets will live on in movies and television despite the death Wednesday of the gentle spirit who spoke to the world as Kermit the Frog.
Jim Henson died at age 53, 20 hours after arriving at New York Hospital early Tuesday with advanced pneumonia. He was given antibiotics, but his heart and kidneys failed, he went into shock and died at 1:21 a.m. EDT , said hospital spokesman Jonathan Weil.
His death was attributed to a massive bacterial infection.
Henson, who lived in Manhattan, apparently came down with the flu Friday in North Carolina. He was examined by a doctor, but his condition worsened and he returned to New York Monday.
Said hospital president Dr. David Skinner: ''Despite all of the antibiotics and modern techniques we possess, patients do die ... of galloping pneumonia when they are not admitted until after the illness has reached a critical stage.''
Henson had a variety of projects pending, most spawned by his partnership with the Walt Disney Co. Disney executives vowed ''to do all that we can to see that the extraordinary legacy of this great friend and colleague will live on.''
Fred Rogers, host of PBS' Mr. Rogers Neighborhood, said, ''Those who watched his work were in some way watching who he was.''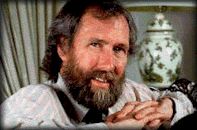 PUPPET PATRIARCH: Jim Henson, who created such warm and fuzzy characters as Miss Piggy, Big Bird, and Cookie Monster, made his first Kermit the Frog with cloth from his mother's coat.