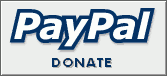 Muppets Party Cruise (PlayStation2 and Game Cube)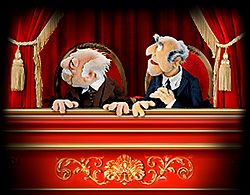 Zachary Haumesser (December 28, 2003) - When I first heard that Muppets Party Cruise was going to be a four-player title, I could not wait to get it. There is no doubt that six months later, the wait was well worth it. I love Muppet video games and this one is a blast to play especially with a bunch of friends.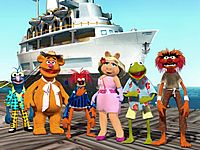 This Playstation2/GameCube title has 30 different mini-games and allows you to be one of six Muppet characters including Kermit, Miss Piggy, Fozzie Bear, Gonzo, Animal, and Pepe. Throughout the game there are many other Muppet characters that walk around and either help or hurt your chances at winning including Rowlf the Dog, Rizzo, Statler and Waldorf, Dr. Bunsen Honeydew, Beaker, The Swedish Chef and Sam the Eagle.
There are two ways to play: long cruises and short cruises. A long cruise will take you to one of five levels on the boat. A short cruise will take you directly to the mini-games (shown on a neat, rotating display, similar to a postcard rack you see in tourist traps). You can choose from any of the unlocked displayed mini-games. This is a great way to practice your skills so that you are ready to compete on a long cruise.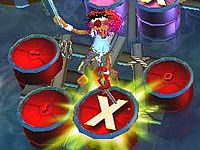 Release all your drummer tendencies in "Rhythm Mayhem".

Each of the five cruise levels is designed like a board game in which you have to roll numbers (determined by a pinball machine) and then move the appropriate number of spaces. There are cabin doors around the board game floor which lead to the aforementioned mini-games and bonus games. Along the board, pick up cruise credits and other objects. You begin on the bottom level, the Engine Rooms and work your way up to the top of the boat, the Royal Staterooms.

All of the Muppets are voiced by the Henson performers. Even if the Muppet is not presented in 3D form, each mini-game is presented by a particular character including Sweetums, Clifford, Bean Bunny, Crazy Harry, Scooter, Link Hogthrob, Dr. Strangepork, Dr Teeth, Janice, Zoot, Floyd, The Newsman, Lew Zealand, Bobo, Andy and Randy Pig, Johnny, Sal and even Camilla. Check out the performer list to see who voices your favorite characters.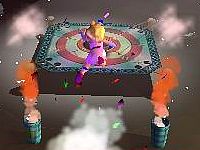 Fly through the air with the greatest of ease in "Cannon Fodder".

Practically every well known Muppet is included, except oddly enough, Robin and Dr. Phil. One big surprise is a little cameo of Digit, a rarely seen Muppet character from 1989's Jim Henson Hour. Some of the voices have changed over time because a performer hasn't voiced a character in years. Nonetheless, it's great to hear them again.

Like Muppet Monster Adventure, there is a new song represented in the game too. Kermit sings "The Muppet Party Cruise" during the credits of the game. The song is really catchy. (You can hear both "The Muppets Party Cruise" and "I Will Survive" from Muppet Monster Adventure on Muppet Central Radio.)

The cover of the game includes pictures of the Muppets we have seen many times before. Pepe has been added with Gonzo in his window port hole. Miss Piggy is a little out of place since she is wearing winter attire (the same photo was on the back cover of the Very Merry Muppet Christmas DVD). Still, I would rather see photos of the actual characters than an illustration any day.

The game isn't that expensive either. It is a bargain at $20. When you play with more than two-players make sure you have a four player hook up and enough controls to be able to play with more people.

At the end of the game, the credits include a nice special thanks to all the Muppet fans around the world. While some fans might still prefer Muppet RaceMania, Muppets Party Cruise is an addictive title that you will want to play again and again. While you may master some mini-games, there will be some that you can continually improve upon. Hopefully more great Muppet PlayStation2/Gamecube titles are in store for us in 2004.

Beginner's Tips
At first, things may seem a little chaotic and confusing, but almost every game is this way to some extent when first played. Here are some tips that may help.
Race against other Muppets in "Looney Unicycles".

PARTY FAVORS - You need to win party favors which in turn will give you points to open up new mini-games. You can not play all the 30 mini-games at first. They must be unlocked one-by-one. Some of the mini-games include scuba diving, shuffle board, paintball, tug of war, asteroid shooting, bumper pool, food throwing and boat driving. The variety keeps gameplay continually fresh and new. You need 3 favors to win level 1, 4 to win level 2, 5 to win level 3, 6 to win level 4 and 7 to win level 5.

TWISTS AND TURNS - There any many other twists and turns as the game goes on, if Sam the Eagle catches you on the game board you loose a turn after hearing one of his long boring lectures. The game takes another twist when players can steal other players party favors with the help of the ATM (Automated Trouble Machine) in the higher levels of the game. If you happen to run into Rowlf, he will give you all the money he's collected as he walks around the game board. On level 5, you can even trade party favors or cruise credits with other players.

Test your skills at bumper pool while Rowlf plays the piano in "Ticklin' the Ivories".

HOW TO WIN - The object of wining the game is acquiring a certain amount of the same type of party favors (red, green or blue). Then, you are awarded more for the longest move, most doors open, most cruise credits, even one for the least games won. All of the party favors won by human players can be used to open more mini-games.

HOW TO WATCH VIDEOS - One nice fan surprise is that all of the Muppetism commercials are included and you get to open up a new one every time you unlock a mini game or move up a floor. Originally recorded for the Odyssey Channel in 1999, these 30-60 second spots feature maniac Muppet moments. Some of these spots are unique to this game in that they haven't been released previously on DVD.
Advanced Tips
Use "Bunson's Burners" to shoot flames as you try to hit as many molecules as possible.

MANIAC MODE - If you're letting the computer be one of the other players (in other words you're not playing with 3 other people), you might want to turn "Maniac Mode" on. This is done under game settings and allows the computerized players to move in fast-motion to help speed up the game.

BOARD LAYOUT - Knowing the layout of each board game floor can be especially helpful. For example, on some levels the blue doors are on the outer edge of the screen and not down the middle aisles.

ZOOM - Knowing where other players are in relation to you is more easily attained by using the zoom button (the circle on the PlayStation2 along with the L1 and R1 buttons). If you hit the circle repeatedly, the camera will pan farther and farther out giving you a much larger view of the playing field. Getting a bird's eye view of the location of certain color door will help you plan your next move.

Off to the boardwalk! Play shuffle chalk against your favorite Muppet characters.

TILT - You can also attempt to increase your moves by "bumping" the pinball machine with the L1 and R1 buttons. Be careful though, if you bump the machine more than twice you tilt and you only get to move one space.

FORMULA - A secret to wining is getting the "formula" from Bunsen and Beaker. Before each mini-game you are given an opportunity to bid for more points. Points are expensive though. It costs five cruise credits to buy one point. With the formula, points are half price. This comes in extremely handy if you're not particularly good at a certain mini-game. Bidding well can be the difference of getting a prized party favor and losing entirely. Stay away from other players though, as anyone can take the formula away from you.

PLAYING ALONE - If you are playing this game alone, it can be to your advantage to select two human players and just switch the controllers between turns. Since only human players can unlock games this is to your advantage. You will earn party favors faster and you will be able to open more games. For example if you play yourself and then control another character, you could have one Muppet just collecting cruise credits and another to bid on party favors. Let one of them loose at all the games because you will earn a favor for that at the end too.
BILL BARRETTA: Pepe the King Prawn, Swedish Chef, Bobo the Bear, Johnny Fiama, Rowlf the Dog

KEVIN CLASH: Clifford, Sam the Eagle

DAVE GOELZ: The Great Gonzo, Dr. Bunsen Honeydew, Waldorf, Randy Pig, Digit, Zoot

BRIAN HENSON: Sal Minella, Janice, Scooter, The Newsman

JOHN HENSON: Sweetums

ERIC JACOBSON: Miss Piggy, Fozzie Bear

JOHN KENNEDY: Dr. Teeth, Animal

JERRY NELSON: Statler, Camilla the Chicken, Crazy Harry, Dr. Julius T. Strangepork, Floyd Pepper, Lew Zealand

STEVE WHITMIRE: Kermit the Frog, Rizzo the Rat, Beaker, Andy Pig, Bean Bunny, Link Hogthrob
Check out our FAQ for more information on the new performers of your favorite classic characters.