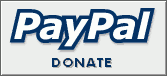 Witnessing History: The Henson Statue Unveiling
And, can you tell me how to get to University Park?
By Jeff Epstein
September 30, 2003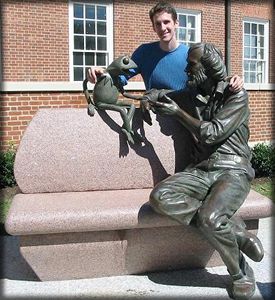 Jeff Epstein spends a few minutes with Kermit and Jim. (Photo by Scott Hanson)

A stream-of-conscious remembrance of the statue unveiling…

I woke up groggy Wednesday morning and figured, "Ah, I could go see the bench anytime. Maryland is only a couple hours away." It was almost eight in the morning, and if I was going to get there for the 11 am ceremony, I'd have to leave real soon.

At 8:30 I was out the door, figured I'd give myself some breathing room. I was going seventy down the NJ Turnpike to Delaware, and then down I-95. I finally reached Baltimore around 10:15, and started feeling relief. But when I saw the signs for the University of Maryland, Baltimore, I started doubting myself. The university was at College Park. Definitely, University of Maryland, College Park. I think. I had no idea where the ceremony was on the campus, except that it was at the University of Maryland, College Park, and that I was supposed to go down to the Washington Beltway, which was another half hour below Baltimore. Oh Jeese. At least it was clear sailing, as far as traffic was concerned.

I saw the sign for the Washington Beltway and for College Park. Phew! Now it's 10:40.
I finally parked my car at 11:10, at some motel near campus, and ran--ran--to what seemed to be the center of campus. I went into a building, got a college newspaper with a front page article about the ceremony. I ran to the desk to ask where the student union was. She said, "Oh, that's all the way on the other side of campus." She pointed me to a campus map, and it seemed I had about a half-mile to go.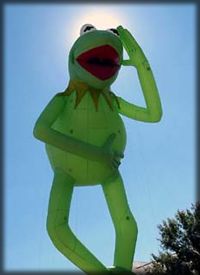 A large Kermit balloon was flying high for the ceremony.
I ran--ran--across campus, looking for the student union until my heart started saying, "Listen, I know you've been working out and everything, but give me a break." I walked quickly, and saw this huge crowd in the center of a large field. "Wow, that's it?" No, some student activity. How could they schedule something at the same time of Kermit's statue?
I continued on and finally reached the student union building. There was a modest crowd, maybe a few hundred people. There are lots of media, cameras, microphones, and a lot of people with puppets. One guy was there with Kermit on his hand. The puppet was watching the entire ceremony along with him. I approached them, asking if they were from MuppetCentral.com. They said yeah! I said yeah! They said who are you?, I said my username's Jeffy, I don't post that often, even though I read the site a lot. They said site? Yeah, site, what's your username? Username? I thought you said you were from Muppet Central. They said Muppet Central? Oh, I thought you said yes. Moving on.
I pushed through the crowd, and ended up sitting down on the sidewalk about ten feet from the podium, about fifteen feet from Jane, Brian, Cheryl, Heather and Lisa. Wow! The bench was directly through the podium, so even though I was close, I couldn't see much of it. Part of me was amazed, and part of me was like, "Ah, I've already spent a weekend with these guys at MuppetFest." The amazed part won out. Sal the Monkey is fifteen feet to my left!

"The main objective was to capture some of the spirit of Jim and his work. And capture some of the whimsy and playfulness. I wanted to treat Kermit as a living being. To me, they are talking about what their next big project will be."
- Jay Hall, Sculpter

Apparently, I only missed about ten minutes. The bench was covered in green felt. Colours, a group of students from Northwestern High School, Henson's alma mater, sang several songs to open the ceremony. Jim Henson's longtime Maryland friend, Willard Scott, was the emcee for the unveiling. Jim and Willard began working in TV together in the early 1950's. He was basically being silly for around ten or fifteen minutes, and then called on some representatives of the university. I barely noticed anything being said. I was staring at the Henson family, the bench, and the people. I was also struggling to just calm myself down, after just trying to get here. But I am here, and it is an honor.

Finally Jane was called upon, and spoke about nice memories. The funniest bit was, "I remember Adele when she was a lady, not a building." (The facility is named the Adele H. Stamp Student Union). She talked about how she felt Jim was a significant influence on the mid-20th century entertainment industry. He worked tirelessly, even in the early days at Maryland.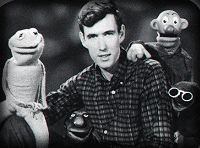 The kids came up, and one, two, three, unveiled the bench. I could barely see it, but I was sure I'd get a good look in due time. The ceremony ended abrubtly. Kermit Unpigged started playing through the loud speakers, and people just started milling around.
I was a bit bold, and approached Brian and said, "Congratulations from MuppetCentral.com". He gave a gracious smile, shook my hand, and said thanks. To be perfectly honest, I did try to come up with some excuse to approach him, but it was done in good faith I swear. They handed out cupcakes with really tasty green icing on top. I liked it, but was so distracted I ended up only taking a couple bites.
There was a photographer taking free Polaroid's of people at the bench, and I was one of the first in line. I had my Macy's Kermit Frogtographer camera, but it wasn't working. The Polaroid's weren't the greatest quality, but it is a great souvenir. The folio they put the photo in has a great picture of Kermit, sitting on a stool, looking straight up, at you.
I took my folio and wanted autographs. The whole family was still there. I approached Jane and congratulated her on behalf of Muppet Central. (Again, I know, bold. Thanks for letting me do that, everyone.) I asked her for her autograph, and she did, graciously. I approached Willard Scott, and he did to, and was also very nice about it.
I wanted Heather Henson's autograph, and realized I misplaced my pen. I approached a nice lady, named Kellie, and asked if she'd be standing there for a few minutes. She said yes. I said I promise I will be right back, and if I could borrow her pen.
I took the pen, approached Heather, and asked her for her autograph. She gave it to me, and then she asked me if I was with the Web site people. I said "Where? Who?", and she pointed right back at the person who lent me the pen. Heather walked towards them, and I went with her. It was Scott Hanson and Danny Horn from ToughPigs.com. Heather was there for a couple minutes, talking, and then finally she left with the rest of her family.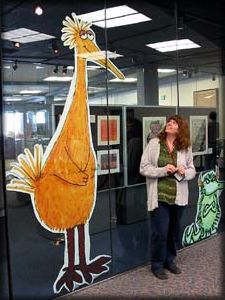 We ended up walking around the statue area together. Scott took some pictures and videos with his digital camera, including a gorgeous photo of me at the bench. After about twenty minutes, the crowd started dying down.
We then went to the "Designs and Doodles" exhibit put on by the Jim Henson Legacy and the University of Maryland. (The showing will be at the university through December 19, 2003.) The entire exhibit is about as large as a big living room. There is a VCR and TV playing some documentaries, and some puppets and sketches behind glass. The puppets on display included Jim earliest character, Pierre the French Rat from "The Junior Morning Show" and Sam, Yorick and Harry from "Sam and Friends". The cutest thing for me was a cardboard cutout of a sketch for Big Bird, and on the other side was a drawing of Jim inside the puppet, arm extended high, controlling the mouth.
The video featured Jim presenting the Muppets. It was an improv (from 1968's "Muppets On Puppets") with him and Don Sahlin controlling an adventurer, middle-aged Muppet, the Southern Colonel and transforming him into completely different personalities. It reminded me of a wonderful sketch on the Ed Sullivan Show of a random male Muppet being transformed into a female Muppet, and then back again. After fifteen minutes, Time Piece played in full. And this was the one and only thing I missed during MuppetFest. It was so creative, the syncopation and creativity and musicality of it all. I would love to see it again for study.
All in all it was a great day. It was especially nice to catch up with friends from Muppet Central, Tough Pigs, and MuppetFest. Once again, I was privileged to be part of a significant moment in Muppet history. Unlike MuppetFest, this time it didn't cost a plane ticket, hotel reservation, nor a gold $300 weekend pass.