Frequently Asked Questions - Muppet Central

1. How did Muppet Central get started?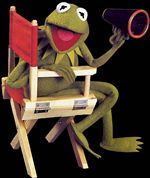 Because there are few sites with Henson news and collecting information on the Internet, in January 1998 Phillip Chapman created Muppet Central. Our mission is to help unite Muppet fans from around the world.
Muppet Central provides fans with current news and information, along with an active discussion forum so people can meet and talk about the latest Henson happenings. We have a great group of fans contributing to the site because we can accomplish more by working together.

2. How do I change my mailing list e-mail?
In order to change your e-mail for our mailing list, you need to do the following.
Unsubscribe your old address.
Subscribe your new address.

3. How can I help promote Muppet Central?
Here are some ways that you can help promote Muppet Central:
Add a link to Muppet Central on your Web site. Use one of our banners or buttons.
On your e-mail add a signature with a link to www.muppetcentral.com.
Tell your friends, family, and other puppeteers about our site.

4. How can I get involved at Muppet Central?
Here are some ways that you can get involved:
Please post all the Muppet news that you find on our discussion forum.
We are always needing reviews of current Henson productions, merchandise, and exhibits. Muppet articles are welcome as well. If you would like to write about a review or article, please submit it here.
Any other ideas or comments are welcome and encouraged! Leave us your feedback. If there is something with the Muppets that you have always wanted to see somewhere on the Web, let us know and we will see what we can do!

5. Where can I find Muppet music or Muppet MP3's on-line?
You can listen to Muppet Central Radio. This is the ultimate radio station for Muppet fans and can only be found on-line. You'll find all your favorites from the Classic Muppets to Fraggle Rock to Sesame Street and more. You'll hear everything from Rubber Duckie to Mahna Mahna to the Rainbow Connection. New songs are added frequently. You just never know what you might hear!

6. How do I listen to Muppet Central Radio?
The first time you listen to Muppet Central Radio, you will need to select an audio player. This can be done in two simple steps.
When you click on the little yellow speaker button, a popup window will appear. Then, follow the prompts and either select our recommended player, Player365, or you can choose from a variety of other audio players. Your performance will vary. That is why we recommended Player365 for the best listening experience. The small plug-in will automatically download in a few seconds. When you listen, the player will reconnect you if for some reason your connection is lost.
If you receive error messages, try changing to Player365 by running the listener setup wizard. Or click on the "setup" button in the player window and follow the prompts.
For more help listening and configuring Muppet Central Radio, visit Live365 help's section and the Live365's listener forums. If you were able to listen before and can't listen now, Live365 may be performing maintenance on their servers so try again in a few hours.

7. Can I download the music I hear on Muppet Central Radio?
Unfortunately this is not feasible. In order to be a legal on-line radio station and out of respect for the copyrights of the Jim Henson Company, we cannot make any songs available for download, nor give advance notice of any specific songs that we will play on Muppet Central Radio.

8. What other Henson sites are on the Internet?
On our links page you will find information on official Henson sites, fan sites, collectible sites, performer sites, and puppetry sites.

9. Why are there affiliate links on Muppet Central?
To avoid annoying ads or pop-ups on the site and also on the forum, we have affiliate links specific only to new Muppet merchandise to help supplement the costs of hosting the Web site, forum, and radio.
The affiliate links help to pay some of the bills in the most non-obtrusive manner possible. We'd be providing links to these new Henson products anyway, so the affiliates serve the purpose of helping to pay hosting expenses and also other special projects.
Go back to Frequently Asked Questions.

Section compiled by Phillip and Cindy Chapman