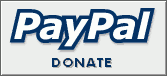 Remembering Richard Hunt
By Greg Method
What can I say about Richard Hunt that hasn't been said already? To people who watched "The Muppet Show," but were not die-hard Muppet fans, he was just another name in the end credits. He was just another performer underneath those recognizable puppets. He may not have been as recognizable or as generally famous as Jim Henson or Frank Oz, but his characters have always meant something to everyone.
Who couldn't sympathize with a non-understandable, accident-prone lab assistant? Who couldn't chuckle along with a balding, smart-aleck old coot? Who couldn't understand the frustration of not being able to remember something, as a certain cowboy is known to do?
Each of Mr. Hunt's characters had a special gentleness to them. Laid-back Janice, pitiful Beaker, the regal "Sesame Street" cow, and even Statler....all of them very sweet characters, caring characters. Even Sweetums is a character one can sympathize with.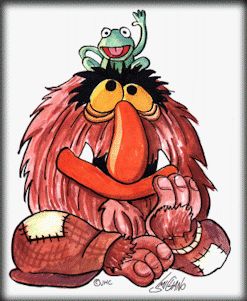 One of my favorite moments of "The Muppet Show" is during the John Cleese episode, more specifically, during the "closing number." Kermit and the other Muppets try to get John Cleese to sing different kinds of music. At one point, John is standing next to Sweetums, both of them decked out in Wagnerian opera attire. Sweetums starts singing, only to be cut off by John, who then starts arguing with Kermit about the choice of music. "You would have loved my crescendo!" Sweetums enthusiastically mentions to John in the middle of the argument. Sweetums, despite his appearance, is not a monster, he's just a performer. He's a character that can be excited, hurt, funny, and kind-hearted. A very human character, thanks to the man inside the costume.
Richard seemed to be able to take any character, no matter how generic, such as Sweetums, and unquestionably make it his own. And this ability goes far beyond Richard's work with the Muppets. Even during his brief cameo in the movie "Trading Places," Richard plays a stock exchange trader for the film's villainous brokers, and yet is able to play the character very sincere, very quiet, even though the character is working for "the bad guys." Mr. Hunt was able to take any kind of character, no matter how minor, and give it his own special touch, his own special "something."
There is one other character, however, that was more than just being "performed" by Richard, and that is Scooter. By saying that Scooter was Richard Hunt's main character, much as how saying Elmo is Kevin Clash's, or Miss Piggy is Frank Oz's, just doesn't do the character of Scooter any justice. Scooter was more than just another character, he WAS Richard Hunt. In the book "Of Muppets and Men," there is a quick conversation that took place between takes during the filming of an episode of "The Muppet Show." In the conversation, Jim Henson, operating Kermit, and Richard Hunt, operating Scooter, jokingly discuss Scooter's origin. Even off-camera, Jim Henson was Kermit, much as Richard Hunt was Scooter.
The untimely passing of Richard Hunt left a giant gap in the Muppet universe. Since then, some of his characters have been recasted. Some of his characters have been reduced to just having walk-ons, and some, particularly Scooter, have been quietly retired, mainly because it would be futile to try to replace a character that embodied the spirit of his "parent." Even though Steve Whitmire has taken over the task of performing Kermit, replacing Richard Hunt as Scooter would be like trying to replace Charlie Chaplin as the Little Tramp.
Richard Hunt, you and your genius are sorely missed.