Magic Talking Kermit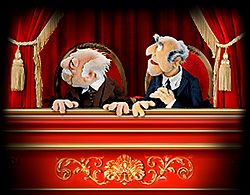 Mel Berghuis (8-30-99) - I recently bought the new Magic Talking Kermit doll, and I have to say that it is awesome!
He does a number of different things so it doesn't get boring. If you squeeze Kermit's foot, he says "Hi, Ho, Kermit the Frog Here, Everybody sing! I'm a Caribbean Amphibian." It has very good, clean quality sound for a toy.
If you squeeze his stomach, his mouth opens and he says the same thing only sentences at a time, and you have to keep squeezing his stomach to make him finish singing. If you close his mouth while he is singing, he hums instead of sings, just as you would if your mouth was closed. If you squeeze his right hand, he makes fly buzzing sounds. If you squeeze his stomach while he makes this sound, he "eats" a bug and says "Mmmm... Delicious!" If you press his left hand he says "Ribbit, ribbit."
Kermit is a great toy and a must for every Kermit collector!

Danny Horn (9-7-99) - This is the only Kermit doll ever produced as part of a Sesame Street doll line. It's a special doll made just for Sesame Street's 30th Anniversary, honoring Kermit as "Sesame Street's #1 Guest Star" and Henson for his contributions to educational television. This doll is a one-time co-production between the Children's Television Workshop and The Jim Henson Company (which owns the rights to Kermit).

The doll is bright green, with a slightly furry texture, and his collar is made from a light green, velvety fabric. A plastic "30th Anniversary" Sesame Street badge is attached into his collar, and a "Jim Henson" signature is stitched into the bottom of his left foot. When you press his stomach, he opens his mouth and says, "Hi ho, Kermit the Frog here. Everybody sing!" Then he sings the opening lines of "Caribbean Amphibian," following it with a "Ribbit ribbit!"
When you press his mouth closed, he'll hum the song, and you can alternately press his stomach and his mouth to hear bits of the song sung or hummed. If you press his foot, he'll sing the entire song. Press one hand and he'll say "Ribbit ribbit!" Press the other hand and you hear the sound of a buzzing fly - which he can "catch" with a slurping sound when you press his stomach. This doll is perfect for collectors and Kermit lovers, with lots of neat special features.