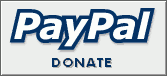 Muppet Action Figures Series 9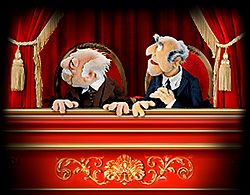 Quinn Rollins (December 4, 2004) - It's been a long, crazy run with Palisades Toys' line of Muppet action figures. One of the things they've done that amazed me again and again was their inclusion of secondary "fan-favorite" characters. That means obscure. More than obscure--characters who it seems like the Muppets themselves have forgotten over the years. They have turned them into merchandise that would have seemed unthinkable just a few years ago. For example, Lips, the "Fifth Beatle" or "Sixth Electric Mayhem Member" has made his way into Palisades Toys line of Muppet action figures.
This is the ninth series in the line, and it will be the last. We will still see quite a few figures in 2005, but due to lack of retailer support, they will be sold online or as exclusives, not in regular brick and mortar retail stores. Check out the Palisades release schedule for the exclusives planned in 2005.
Series 9 had one of the smallest production runs (only series 3 was smaller). As a result, you may have to do some looking to find these guys. I suggest getting them quickly. Palisades has already sold all of the figures to retailers. You can find them on-line from EB Games or Amazon while supplies last.

The Swedish Chef
Accessories: Basketball Backboard and Hoop, Blunderbuss, Green Muppet Tomato and Banana

PROS: Great sculpt, repaint, accessories...

CONS: This is one of the LAST Muppet toys they'll be making...

The Chef is a favorite Muppet for many people, and this is a fine version of him. The modern Chef wears a blue striped shirt and has a bright pink tie. He's still the food sadist he's always been, but a Technicolor version of the beast. The Classic Chef as in this action figure is how I prefer him. He's got a cream-colored shirt, with a gray apron and dingy hat; less noticeable but more appealing for me are the more sallow skin tones. This is the 1970's Chef, not the bright, apple cheeked Scandinavian they use today. The hands have been slightly resculpted to allow him to hold the new accessories he comes with. Other than that, he's the same figure who came with the Swedish Kitchen playset more than a year ago.

The accessories he comes with are great, and worth the price for the Chef by themselves. They include a blunderbuss or musket (which he used frequently in recipes), a talking banana, a green talking tomato, and a basketball hoop with backboard, which fits perfectly on the back wall of the Kitchen playset.

This is an excellent toy for collectors or for the sadistic Scandinavian chef in your family--it's easiest to find him online, but you may be able to find him at your local EB Games, comic book shop, or specialty store.

Tux Fozzie
Accessories: Chuckie, Top Hat, Microphone and Stand and Joke Book

PROS: Completes the tuxedo sub-set of Muppets, nice accessories...

CONS: Likeness is a bit...off...

We've seen several Muppets in tuxes as part of a sub-line of action figures: Kermit, Gonzo, Rowlf, Bunsen, and Beaker have all shown up in formal wear. My own display shelf has them all set up attending Kermit and Piggy's wedding. Fozzie is the only one in the bunch that doesn't have the "standard smile" on his mug, and that's both good and bad. Good, because Palisades has finally given us a Muppet with an "alternate face." Bad, because the likeness is a little bit off on Fozzie, with an eye focus problem.

Fozzie comes with a small top hat that fits neatly on his head--the only Muppet besides Kermit who has had a top hat, but Fozzie looks so ridiculously cone headed without a hat that I'm glad it's included. His other accessories include his joke book, a stand-up microphone, and Chuckie the Ventriloquist Doll--part of a hilariously bad routine that Fozzie did back on The Muppet Show.

This is a fun figure, and although we've seen several Fozzie Bears in the line, including the standard "naked Fozzie," Vacation Fozzie, Bear on Patrol Fozzie, and even an Invisible Fozzie. He is a great addition to the line of figures. The tuxedo group was really missing Fozzie. Although I would like to see even more characters in that group, like Sam the Eagle and Scooter, I feel like the tux group is complete now.


Pops
Accessories: Gaffer, Happiness Hotel Desk, Bellhop Bell, Flyswatter, Desk Lamp and Hotel Guest Register

PROS: Sculpt, likeness, great accessories from the Happiness Hotel

CONS: Gaffer's a bit too small, but I won't start anything...

Pops was the doorman at the Muppet Theatre for the fifth season of The Muppet Show, and had a pretty big part as the desk clerk of the Happiness Hotel in The Great Muppet Caper. Other than that not many people would know him or remember him, but Palisades has.

Palisades' action figure of Pops is darn near perfect as far as I can tell. The layers of clothing have different textures, and the fit on him is perfect. His beltless pants are hiked clear up over his potbelly, held in place by suspenders. His white button-down shirt has a corner of the collar wrinkled up a bit, and his house slippers are brown with a bit of wear around the edges, but not dirty. He's even got a soft PVC plastic vest, textured to look like it was knitted for him by some nursing home hottie.

The best detail on him, like many of these characters, is his face. His eyes are permanently squinted shut, so we never really see them, and they're further buried behind a pair of wire-frame glasses which are completely clouded. Bonus points to Palisades for the added detail there, instead of just smoky "glass" they made them look smudged and dirty just like the puppet's are. His mouth is sculpted open beneath a softer plastic bushy white moustache, the same great hair poufs out the back of his head. The likeness is extraordinary, and the detail that the sculptors put into even such a minor character is appreciated. The "skin" on his hands and face has the dimpling that we've come to expect on these great toys, approximating the foamy look of the Muppets in a much smaller scale.

Pops' accessories come from the Happiness Hotel scenes of The Great Muppet Caper. He gets a check-in desk (actually recycled from the Muppet Newsman, but I'm not complaining), a flyswatter, hotel desk bell, and lamp. The lamp has the added detail of a transparent "bulb," making the look that much more real. There's a Happiness Hotel Guestbook, with the slogan "It's weird, but it's cheap!" on the cover--inside the plastic book are the signatures of several obscure Muppets that Palisades would maybe get around to making years from now, but won't be anytime soon. Characters even the die-hards like me aren't that familiar with--Boppity, Mildred Huxtetter, Hilda, Baskerville... I know who they are, and I'm happy they were included somehow in this extensive toy line. The last three signatures are of Gonzo, Fozzie Bear and Kermit the Frog--the three guests who come to stay at the Happiness Hotel in the movie.

The final accessory is one that's also appreciated. In many episodes of The Muppet Show, you could see a one-eyed orangey cat in the background--with a bandaged tail. This guy's name was Gaffer, and even though he seems a bit underscaled here, he's one of those little Muppets that I love seeing, and he makes the collection seem more complete.


Lips
Accessories: Trumpet, Lava Lamp, Record and Record Sleeve, Electric Mayhem Lunchbox and 2 Java Muppets

PROS: Sculpt, articulation, accessories, "pack-in characters"

CONS: Who *IS* this guy?

One of the coolest things about the Classic Muppets was their band, The Electric Mayhem. Even casual fans of the Muppets are familiar with their crazed drummer Animal, groovy lead guitarist Janice with her big lips and spaghetti hair, band leader Dr. Teeth, bassman Floyd, and sax player Zoot. These five were able to transcend their small roles in the orchestra pit and in musical numbers and become "real" characters backstage and elsewhere. We've seen them in all six Muppet movies and other Muppet projects, and although they'll never be as famous as Kermit or Miss Piggy, they're definitely favorites.

But did you know there's a sixth member of Electric Mayhem? During the last years of The Muppet Show a trumpet player started joining them on numbers. With a cool yellow afro, goatee, and perpetually squinted eyes, "Lips" became a member of the band. He never said much (to this day, even die-hard Muppet fans don't know much about him), never did much, but he was there, and his sound and his visual appeal endeared him to... to... well, not to many. He's been in some of the movies, but has never had much to contribute. He is one of those very obscure Muppets that geeks like me get a perverse thrill out of seeing.

Lips is here, and he's here threefold. There are three different paint jobs for Lips, and while all three have something to offer, I've definitely got my favorite: the "Signature Version" of Lips. This is how we saw him most on The Muppet Show and in The Great Muppet Caper; wearing a white, embroidered dashiki, jeans and sandals, ready to give even the most laid-back member of the band a run for their money. Palisades has done a fantastic job on this look, even though one particular part of his look was hard to get just right.

The puppet has an enormous 'fro of yellow plumes, that flow and stand up and wave with every movement of his head, making him one of the most beautifully dynamic puppets out there. How do you translate that most important part of his look into hard plastic? Very carefully. Palisades found a happy medium: not a hard, spherical 'fro with curls sculpted into it, but shorter locks of hair that have enough body to them to approximate his look, without getting it just right. It works for me. His eyes, nose, and expression are all great either without his trumpet (so he has an almost quizzical look) or with; and his elbows, shoulders and wrists are maneuverable enough that he can get his trumpet up to his mouth and really wail. In his look and jointage (I just made that up) he reminds me a lot of Zoot--which makes sense because they're both horn players--but the coloring is different enough that they make great companion pieces for your Electric Mayhem display.

Palisades is never one to skimp on accessories, and Lips is no exception. He comes with his trumpet (essential to his character), lava lamp (a groovy addition), a record album (it's like what MP3s used to be, kids) and best of all, a pair of "Java Muppets". The Java Muppets go way back to some of Jim Henson's work on the Ed Sullivan Show and other projects: a pair of "dancing slinkies" who would do a little dance to the tune "Java." The bigger slinky would push the smaller away over and over until at last in the sketch's finale, the little slinky retaliates with a cannon blast that blows the big guy away. Obscure? Absolutely. Do they have anything to do with Lips? No way. But they're one of the best additions Palisades has thrown at Muppet fans yet. All of the accessories come in different color variations to go with Lips' own costume changes: he's got a more "earthy looking" repaint with a brown dashiki, and a more "formal" version with black pants and a sort of cool silvery glittery dashiki. You know, for those formal hippie-wear occasions.

This isn't an essential character by any means, but he's a fantastic addition for those who have been collecting the Muppet toys for the last few years. He completes the Electric Mayhem, and his accessories complement the rest of the line nicely. If you've been collecting these, or if you've got a trumpet fan in your life, find Lips while you can.