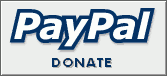 Muppet Action Figures Series 7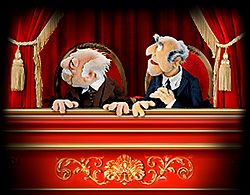 Quinn Rollins (March 16, 2004) - After a long wait, the first new Palisades Muppet action figure series of 2004 is finally here. Series 7 consists of: Kermit as Captain Smollet, Frog Scout Robin, Beauregard and three versions of Johnny Fiama. Johnny comes in his signature pinstripe suit, a silver suit and a burgundy suit.
Find out when the next Palisades Muppet figures will debut on the Palisades release schedule.

Kermit as Captain Smollet
Accessories: Polly Lobster, Hat, Sword, and Sword Sheath

PROS: Great likeness/sculpt, fun accessories, impressive articulation for the Frog.

CONS: Polly is unarticulated, but still has a great sculpt.

Palisades Toys just unleashed its seventh wave of Muppet action figures, and it's headed up by a two-pack of Kermit as Captain Smollet and Polly Lobster. They're both from "Muppet Treasure Island," and both are a welcome addition to my collection. They were preceded almost a year ago by Sam Eagle as Samuel Arrow, and he's been looking kind of silly in his 18th Century British Navy outfit with all the other Muppets on my shelf…but now that Captain Smollet has arrived, Sam fits in beautifully.

The Kermit-as-Smollet figure is as detailed as the other Palisades Kermit figures we've seen, and has a few extra features that put him a step above others. His naval coat has a woven texture distinct from his waistcoat and breeches, and the paint of the gold trim is applied well, with none of the slop that some other series have had. He's got a magnetic captain's hat. His gray ponytailed wig covers the magnet nicely, leaving a seamless cabeza for Captain Smollet.

The Captain Smollet figure, although he looks kinda stuffy, is ready to swashbuckle with the best of them: he's got shoulder, bicep, elbow, wrist, neck, knee, and hip ball joints. He can be put in a number of positions, and when you throw in his accompanying sword and scabbard, he's ready to take on the pirates.

Luckily, a small pirate is packed in with Smollet, so he's got someone to skewer. This particular pirate is named Polly, and although with a name like that, you'd expect Polly to be a parrot…he's a lobster. Polly's a non-articulated figure, which would normally bug me, but the sculpt on this pirate is so detailed, and the figure is so small anyway, that I'm just happy to see him with the frog. The lobster stands on his hind legs, and wears buckled shoes, cut off shorts, and has various piercings…and even has a patch riveted to his shell. One of his pincers was lost in a shady deal of some kind (it probably involved a nice buttery sauce), and has been replaced with a silver hook. He's a great addition to the action figure—giving you two small, piratey, strangely dressed animals for the price of one. And who doesn't want that?


Johnny Fiama
Accessories: Microphone, Barstool, Picture Frame, Vinyl Record and Sleeve

PROS: Stunning likeness, great accessories.

CONS: Promoting Italian American Stereotypes. But hey, who isn't?

When I first heard Palisades Toys was making a Johnny Fiama action figure, I thought "I'd really rather have another Kermit. Or Piggy. Or Gonzo." I'm officially eating my words.

Palisades has given us three different outfits and sets of accessories for Johnny. The first is the signature version, wearing a pinstripe suit; the other two include a sharkskin suit and a more casual smoking jacket. I plan on getting all three, but the one I bought first is the pinstripe suit.

In the course of making an action figure, there are many things that can go wrong—with Johnny, everything seems to have gone right. The likeness on his face—the arrogant expression with a raised eyebrow, the somehow lipless Muppet lips, the chin, his slicked back salt and pepper hair—all exquisite. His stance is perfect for his lounge singing, down to his pinkies held out, better to see his pinky rings. His pinstripe suit is painted perfectly—a problem I was expecting to see after a few other Palisades paint mishaps. Everything from the collar pin and tie tack to the tassles on his shoes—pure Fiama perfection.

His articulation is better than you'd expect for a guy in a suit—ball jointed shoulders and hips, jointed knees, elbows, wrists, and bicep. My favorite joint may be his neck, giving him more emotion for those really deep songs like "Monkeys in the Night."

Johnny's accessories complete his ensemble—he comes with a microphone, bar stool, framed picture and record album. Like his suits, the accessories come in three different styles. The pinstripe version comes with a framed, autographed picture of Johnny himself. Other versions come with framed photos of his Ma (Mama Fiama) and his monkey, Sal. The record comes with a removable cardboard sleeve, and there are three different records for the three different Johnnys. The pinstripe album is "Johnny We Hardly Heard Ya: -- a Rowlf Records release. Songs include "I Left My Wallet in San Diego," "The Very Thought of Me," and "Steppin' Out With My Monkey." A great addition to the figure, making him a little more real—and funny—than he's ever been to me.

The only thing wrong with my Johnny Fiama action figure is that he doesn't have his monkey Sal with him. The two of them are inseparable—it's like having Statler without Waldorf, or Bunsen without Beaker. Hopefully before too long Sal will be joining his boss with the rest of the Muppets on my shelf. Until then, this sallow-skinned, martini-soaked goombah will have to sing alone. Or maybe the Electric Mayhem and Rowlf will let Johnny jam with them.


Frog Scout Robin
Accessories: Opening Backpack, Campfire, Marshmallow Stick, Trail Mix, Travel Trunk, Sticker Sheet and Frog Scout Manual

PROS: The first appearance of Kermit's nephew, some great accessories and articulation

CONS: No sitting action, non-removable hat

Now that Robin has finally made an appearance in Palisades' line of Muppet action figures, I feel like a big (or little) gap in that collection is complete.

Their decision to make Robin in his Frog Scout uniform is one that I didn't like; I would have preferred a signature "naked" version of Robin—the way we saw him most. After getting the toy and playing with it, there are several things about the Frog Scout version that made me see why Palisades may have gone this route.

Robin is tiny—one of the smallest Muppets, and the figure is only about three inches tall. Because he's so small, some details seem exaggerated—most prominently, his bulgy froggy eyes. They seem a bit too bulgy, almost full spheres atop his green little head. Like a "Manga" Robin. The rest of his sculpt seems to be right on, although his legs seem a little long. It's hard to gauge, since Robin is usually shown with his legs folded up under him…not standing up like the figure.

His uniform has all of the obligatory Frog Scout details—a little yellow and green kerchief, a "Pond 4" shoulder patch on his left shoulder, and a round yellow patch on his right shoulder. He's topped off by a green cap—most of the Muppet figures have had removable hats with magnets keeping them in place, Robin's is permanently affixed. I would have rather seen him with a magnetic cap, but he may just be too small for the implant.

Even though he's small, Robin's got nothing to be ashamed of in the articulation department. His head, hips, and waist are all jointed, plus he has ball-jointed shoulders and swivel joints where his arms and legs meet their sleeves and pants. This means he can do many things…the one thing he really can't do is sit.

Like many short characters, Robin makes up for his height with a huge package of accessories. He comes with a large green steamer trunk (big enough to put him in, if you're so inclined), a campfire of logs ringed by rocks, a rubbery bag of trail mix, a backpack, Frog Scout Handbook, and marshmallow-toasting stick. Of these, the backpack is really nifty, because it opens to hold the book, and has rubbery straps flexible enough for Robin to really carry it. The marshmallow stick has three marshmallows on it, with one side already toasted. The Frog Scout Handbook opens and closes, but doesn't have any writing or diagrams in it—after Dr. Bunsen Honeydew's informative tic-tac-toe games, I was hoping for more. There are also some stickers included with the figure, and these are fun—there's a Fly-Catching Merit Badge, Punk Merit Badge (in tribute to the Debbie Harry episode of The Muppet Show), and best of all, a "Frogger" inspired Dodging Traffic Merit Badge.

I look forward to a naked little frog being a part of my collection someday, but if they had put out the naked "signature" version of Robin, he wouldn't have come with these great accessories, and more importantly, probably wouldn't have had the articulation joints that Frog Scout Robin is able to disguise in his clothes.

Rumor has it that we'll be seeing a Scoutmaster Kermit before too long—and that would be a great companion piece for this figure. So would a John Denver action figure—but I won't hold my breath for that.


Beauregard
Accessories: Hat, Mop Bucket, Mop Wringer, Mop and Broom

PROS: Great sculpt, disturbingly accurate accessories, obscure character.

CONS: Not much articulation...but he's got enough for his job.

Now that all of the A and B-list characters from The Muppet Show have been made, Palisades is going a step further, and giving us (well, SELLING us) figures of characters I never thought I'd see. One of those is the genial, somewhat dim, strong as an ox stagehand, Beauregard. I'm pretty sure Beauregard is a mole. Maybe. He's brown and furry with squinty eyes.

The action figure itself is outstanding, but, as with many of the Muppet action figures, it's put over the top with highly detailed accessories. More on those later. Bo is one of the larger, heftier Muppets. He's comparable in size to the Fozzie Bear and Sam Eagle figures and I find having these larger characters mixed in with the smaller ones makes for a dynamic display. Bo's wearing light gray pants and a work jacket. I appreciate the extra detail in the texturing of his pants—there's nothing quite like the texture of double-knit polyester.

His face seems it would be harder to get right than some of the other, more elementary Muppets, and Palisades nailed it. He doesn't have a conventional "Muppet nose" and it's more subtle than other characters—but it looks perfect. He's got a sort of "beetle brow" that shades his eyes, and his blue eyes have just the right focus to be sincere, hopeful…but not quite getting it. His hair and the collar of his jacket are made of a softer PVC plastic that leaves them flexible and much more "Muppety" than earlier figures had, and his now-standard magnetic cap tops Bo quite nicely. It hangs a bit far forward when on straight, but if you make it a little crooked, it's perfect.

Beauregard doesn't have the joint articulation that some of the other Muppet figures have had, but I don't anticipate him needing it, either. The most important points of articulation for him are in his arms, and he's got those: shoulder, bicep, elbow, and wrists. Palisades has ensured that he'll be able to do what he does best: sweep.

Which brings me to his accessories. The toy gets saddled with what should by all rights be the lamest accessories of all time…but are somehow the coolest. A broom, mop, and bucket. They don't scream "Make toys out of ME!" but buddy, they're awesome. The broom is a standard push broom, nearly as tall as Bo, and he's able to hold it perfectly against the floor with both hands. And the broom is nice—the plastic is a little more pliable than other accessories, so you can fit it into his paw-hands without snapping it in two. The real highlight is the mop and bucket. Really. Sometimes toy accessories are cartoony, but Palisades usually opts for more realistic pieces. These look like they got put in a miniaturization machine and shrunk down to a six inch scale. The mop has individually sculpted strands, gray and frayed from months of use, all in a soft plastic that flexes just enough. The bucket has working casters, a metal handle, and wringer apparatus that perches on one end. All of it has just enough schmutz that it looks dirty, but not neglected.

Too-long review short, this is a great, obscure Muppet character who has a lot of appeal. Collectors should snatch him up, and more casual fans (or doll/dollhouse collectors) should give him a second look. If you ever needed a big guy with very little brain, Beauregard could be the guy for you. If you can handle a hairy back.