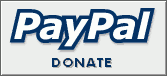 The Vision of Jim Henson Exhibit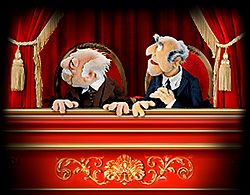 Josh Hankemeier (12-10-99) - All my life I have wanted to see a real Muppet. On Tuesday, November 23, 1999 I got my chance. I went to see "The Vision of Jim Henson" exhibit in Bettendorf, Iowa at the Family Museum of Arts and Sciences.
I was awestruck.
Here are the actual Muppets they have on display:
Big Bird
Ernie (with Rubber Duckie)
Bert
Prairie Dawn
Elmo
Two Gawky Birds (the fifteen-foot birds in the Bruce Forsythe episode)
Dr. Teeth
Rowlf
Swedish Chef
Mahna Mahna
Clueless Morgan
Mad Monty
Polly Lobster
Four Doozers with equipment, Doozer constructions, and a Fraggle Rock stalagmite
Two creatures from Brats of the Lost Nebula
Aughra
A Garthim
Digit
Pinocchio
Three members of Gonzo's family, including the UberGonzo and Gonzo himself
Many original sketches by Jim Henson and Brian Froud hang in the exhibit, along with exclusive photos I have never seen anywhere else of Jim and his colleagues at work on various Muppet productions. Video clips of Sesame Street translated in different languages, as well as footage from the Creature Shop are displayed. Also displayed is a Maquette of the Crystal Chamber from the Dark Crystal.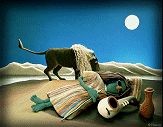 Also, there are original pieces from the Kermitage Collection such as "Arisfroggle Contemplating the Bust of a Twerp", "The Sleepy Zootsy", "The La Danseur", "The Smooch", "Pig Before a Mirror", and "The Marriage of Froggo Amphibini and Giopiggi Porculini". A three dimensional model of "The Marriage…" is displayed, with Piggy and Kermit around four feet tall. Foo-Foo is there as well. Excellent, high-quality photos (8 x 10s) of The Electric Mayhem, Miss Piggy, Gonzo, Sam, and Rowlf are also displayed.
One thing that stood out among all the others was a table lumped with original foam scraps, fur, feathers, and other things you would see in the Muppet Workshop. Earl Sinclair's foot, parts of Fieries, a Doozer repair kit, a radio control device, and a Ninja Turtle head are among the scraps.
It was totally breathtaking, seeing so much all at once. I loved every minute of my stay in this exhibit (I was in there for two hours). Words cannot describe how exciting it was to finally see dozens of authentic Muppets face to fabric face. The highlights of the exhibit for me were seeing Big Bird, Dr. Teeth, and Mahna Mahna. Like I said before, it has been one of my goals to see just one true Muppet in person, no matter who it was. Instead of one, I saw several, and I had, as Jim would say, "a lovely time"!
If you can, please visit this exhibit. It will be WELL worth the admission you pay! I went twice!