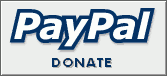 The Best of The Electric Company


Josh Hankemeier (February 13, 2006) - For those of you not familiar with The Electric Company (other than a utility on the Monopoly board), this was once Sesame Street's "sister show". While younger viewers were visiting Sesame Street, the Children's Television Workshop was collaborating on a new program for older children. Joan Ganz Cooney and a creative team came together to create a program that would teach phonics to children who had graduated from Sesame Street. And with that, The Electric Company was born.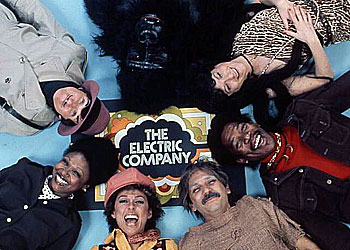 Those of us who grew up with the program are familiar with the human cast such as Easy Reader (Morgan Freeman), Jennifer of the Jungle (Judy Graubart), Fargo North, Decoder (Skip Hinnant) and J. Arthur Crank (Jim Boyd). We also remember the classic animated segments such as: the numerous "2001: A Space Odyssey" monolith parodies, "The Adventures of Letterman" and "It's the plumber! I've come to fix the sink!" We also remember the singing group "The Short Circus"; Rita Moreno's bellow of "HEY YOU GUYS"; the silhouette faces pronouncing words to a soft-shoe tune; Road Runner and Wile E. Coyote; and our friendly neighborhood superhero, Spiderman (nobody knows who you are). The theme song by Joe Raposo is also a fond Electric Company memory for many.

Between 1985 and 1998, the show was all but a memory. Then it aired on Noggin during the wee hours of the morning between episodes of Sesame Street Unpaved from 1999-2003. And now, the show is finally getting the treatment it deserves on DVD. Fans can either choose "The Best of the Electric Company" (a four disc set) or "The Best of the Best of The Electric Company" (one disc). Die hard fans will want to pick up the four disc set.

PACKAGING

There's no mistaking that logo: the billowing clouds of orange, red and avocado green with the bold 70's font for the title. The cast photo overlapping only improves the cover. (I wonder if Bill Cosby still has that shirt?) Before I unwrapped the shrink wrap, this set made me chuckle. The character of J. Arthur Crank is captured so well in an insert photo on the back of the box. He's holding up a sign which says "QUIET--HOSPITAL". The expression on his face is priceless.

I was surprised when I opened up the box; out slid a booklet. Not full of ads for other DVD's, but a 22 page booklet all about the show. The book describes, in detail, the show's genesis, characters, influences and progress during its run. I quote just a paragraph from Dave Eggers excerpt:
"For kids in 2006, there's not an educational TV program close to progressive as The Electric Company was 30 years ago. With its forward-thinking treatment of race, gender, ethnicity -- a multicultural cast, casual depictions of interracial couples, a woman playing Tarzan -- The Electric Company was so far ahead of its time, ahead of "our" time even, that it makes you realize how conservative we've become. And crass. Though The Electric Company was sophisticated, you'll never see it stepping past the bounds of age-appropriateness to make an adult joke. Contrast that with some of the non-Pixar-animated films, the makers of which think that shooting a gag over children's heads means aiming for the loins."
OVERALL PRESENTATION
The Electric Company is fun for adults as well as children. Often, when the adults are playing a sketch as a married couple or a family, certain elements will make parents see themselves in the characters. The "My Hair is a Fright" song from episode #453 is a prime example of this. Adults will also recognize images in the show that kids probably would not pick up on. Judy Graubart's role as the "fiend" from episode #130B is strikingly similar to Madeline Kahn's portrayal of the Creature's bride from "Young Frankenstein". Look for an Uncle Sam "I Want YOU" poster during the "I Like Fish Food" song in episode #79B. Also, keep your eyes open for a quite obvious display of "The Beatles VI" album during Mel Mounds's introduction for "I'm Just a Clown Who's Feeling Down" in episode #10.
The Electric Company also taught words from everywhere. Fans will see Easy Reader (and kids) read everything from street signs to city graffiti to a bottle of "Dr. Delight" soda. To quote Easy Reader: "Maltose, dextrose and one tenth of one percent of benzoate of soda as a preservative. Ha! That's heavy! Preservative!"
Words never seen on Sesame Street (or any other kid's show) will be taught here like: girdle, rum, clod, Cincinnati, groovy, steal, peace, casket, gig, gag, conscious and unconscious. Lessons about punctuation are also taught, including the use of the comma and quotation marks. Look for this in the "Humpty Dumpty/I Am Going to Get That Caterpillar" segment in episode #79B.
One unique attribute about the show is its lack of "polished" sketches. Actors might ad-lib or fluff a line, but the sketch is kept in the show without a re-take. One of the best examples of this is a boxing match between Bill Cosby and Morgan Freeman. After a match (featuring the sounds of "ee" and "ea"), Cosby wins. Hinnant (as the referee) announces the winner and hands over a trophy, which literally falls apart in his hands! Ad-libbing, Hinnant remarks "Sorry we couldn't afford a better trophy". Freeman bursts into laughter as he tries to walk out of the camera shot.
Another example of ad-libbing is Hattie Winston's guessing game with two kids. As she acts out words that begin with "B" displayed on a board, the kids blurt out the answers as soon as she begins to act the words out. Ad-libbing, she says, "You kids are so alert, you must've had your coffee this morning, huh?"
Big Bird needs help decoding a message in episode 131 (October 23, 1972).

Oscar sings with J. Arthur Crank in episode 453 (January 15, 1975).

Grover visits Vi's Diner
in episode 491
(March 10, 1975).
Of course, there are three special gems on this DVD set that will make Sesame Street fans of all ages smile. These are the cameo appearances by Big Bird, Oscar the Grouch and Grover (Grover's scene is pure Frank Oz gold). The episodes featuring these three were seen on Noggin a few years back, and it was extremely wise for Sesame Workshop to consider these as part of the set. Oscar's duet with J. Arthur Crank is priceless, and so are Crank's remarks: "I got shoes that sing better than that!"
BONUS FEATURES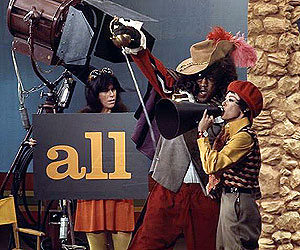 If there is one thing apparent about the extras, it is that Rita Moreno really cares about the show. She speaks about it with warm memories, introducing (and concluding) each episode with trivia. For instance, describing the voice work that Gene Wilder, Joan Rivers, Zero Mostel and Mel Brooks contributed to the show. Other extras include: a "pitch reel" for the show by Joan Ganz Cooney, actual outtakes (recommended for adults), and a "Silent E" karaoke segment. Nostalgia fans will also enjoy the 1970's tri-colored "Public Broadcasting Service" logo (with the Moog synthesizer music accompaniment) which aired back in the heyday of the show.

CONCLUDING THOUGHTS

Fans would love to see season sets of this show released. However, if that were to happen, we would have to put up with many repeats of segments. In this box set alone, some segments (such as the "ea" Monolith segment) are repeated more than once. Hopefully "The Best of the Electric Company Volume 2" is not too far off on the horizon.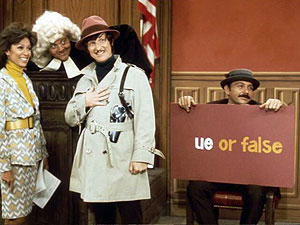 No matter how many gems are included in a best of DVD, there are always ones not released that we dream of seeing. I would have liked to have seen Tom Lehrer's "L-Y", one of Judy Graubart's "Here's Cooking at You" segments (preferably the "Grilled Dill Pickles With Chilled Vanilla Filling"), and "Spiderman vs. the Yeti". However, these are minor quibbles compared to the flood of wonderful sketches and songs that this box set gives us. Some of my favorite segments are "Buster's Messy Room", "To the Queen" (with Rita Moreno as the director) and the morose but beautifully animated (and composed) "True Blue Sue".
Completists of the work of these artists (Moreno, Cosby and Freeman in particular) will want to pick up this set. After all, how else are you going to find Moreno's song "Unbutton Your Heart", Cosby as the used car dealer "Honest John", or Freeman as Dracula, taking a bath in a casket.
"HEY YOU GUYS!" go and buy this DVD set of The Electric Company today!

DISC 1:
Episode #1 (Airdate: 10/25/71)
Episode #10 (Airdate: 11/5/71)
Episode #14 (Airdate: 11/11/71)
Episode #21 (Airdate: 11/22/71)
Episode #26 (Airdate: 11/29/71)
Special Features: Rita Moreno Remembers

DISC 2:
Episode #109 (Airdate: 3/23/72)
Episode #131 (Airdate: 10/23/72)
Episode #181 (Airdate: 1/1/73)
Episode #285 (Airdate: 11/23/73)
Episode #321 (Airdate: 1/14/74)
Special Features: Joan Ganz Cooney Then And Now

DISC 3:
Episode #379 (Airdate: 4/3/74)
Episode #386 (Airdate: 4/15/74)
Episode #391 (Airdate: 10/21/74)
Episode #437 (Airdate: 12/24/74)
Episode #453 (Airdate: 1/15/75)
Special Features: "Silent E" Karaoke, The Creative Team Remembers: Sam Gibbon and Tom Whedon

DISC 4:
Episode #491 (Airdate: 3/10/75)
Episode #72A (Airdate: 1/27/76)
Episode #110A (Airdate: 3/19/76)
Episode #79B (Airdate: 2/3/77)
Episode #130B (Airdate: 4/15/77)
Special Feature: June Angela Remembers

Discover what you may be missing!
Learn the differences between widescreen and pan-and-scan DVDs.