Administrator
Staff member
Joined

Apr 11, 2002
Messages

7,926
Reaction score

3,326
Special - See Us Coming Together
HBO Max Premiere: Thursday November 25, 2021
PBS Premiere: Thursday November 25, 2021
This Thursday, don't miss "See Us Coming Together" an all-new Sesame Street special on HBO Max and PBS.
"See Us Coming Together" was created for kids and adults to watch together and celebrate the rich diversity of Asian and Pacific Islander communities as part of Sesame Workshop's ongoing racial justice initiative.
"See Us Coming Together" celebrates Asian-American and Pacific Islander cultures and introduces a new Korean-American Muppet girl, Ji-Young. The special also features the original song "See Us Coming Together" and a new performance of "The People in Your Neighborhood."
Celebrity guests include Simu Liu, Anna Cathcart, Jim Lee, Padma Lakshmi, Melissa King, and Naomi Osaka.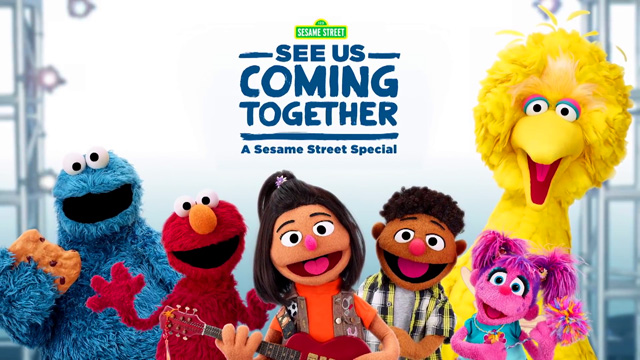 About HBO Max
Subscriptions are available for $14.99 monthly without ads or $9.99 monthly with ads. If you already have HBO or an AT&T service (internet, tv or cell phone), you may have access to HBO Max already in your existing plan.
Find out on the HBO Max website
or in your
AT&T account
.
About PBS
If you don't have HBO Max, "See Us Coming Together" is also available to stream online at
pbskids.org/sesame
for a limited time.
If you saw "See Us Coming Together", please like this post and share your thoughts below.
Last edited: