Administrator
Staff member
Joined

Apr 11, 2002
Messages

8,128
Reaction score

3,375
Episode 5226 - The Pie Caper
HBO Max Premiere: Thursday, May 5, 2022
PBS Premiere: Monday, March 20, 2023
Elmo and Abby are at the farm waiting for their pie. They help Farmer Todd with some chores and come back to see that someone has eaten their pie! Elmo and Abby become detectives and look for clues to find out who ate their pie.
This episode features an all-new street story, I Wonder, What If, Let's Try ("Drawing an Animal"), Keke Palmer sings "Old MacDonald Had a Farm", Cookie Monster's Foodie Truck ("Vanilla"), and a new Elmo & Tango's Mysterious Mysteries ("Muddy Bandit").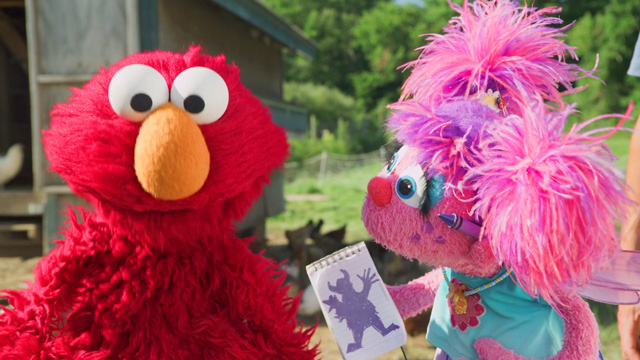 If you saw "The Pie Caper" please like this post and share your thoughts below.
Last edited: