Administrator
Staff member
Joined

Apr 11, 2002
Messages

7,634
Reaction score

3,201
Episode 5021 - The Fluffster Kerfuffle
HBO Premiere: Monday April 6, 2020
PBS Premiere: Monday April 6, 2020
Elmo, Rudy, and Abby play superheroes with their toys while Big Bird and Julia paint nearby. Rudy wants to play with another toy and spots Fluffster, Julia's toy, on a table. But as soon as he takes Fluffster, Julia gets upset. Alan explains that Fluffster is Julia's special toy that helps her calm down so it's not a toy she likes to share. Rudy understands how Julia feels and apologizes for taking Fluffster. And even without sharing their special toys, they all find a way to play together.
This episode features an all-new street story, a new Big Bird's Road Trip (Corvallis, Oregon), a new Abby's Amazing Adventures ("Toy Salespeople") and a new Elmo's World ("Toys").
Beginning with Season 46, HBO acquired exclusive first-rights to broadcast Sesame Street episodes. PBS broadcasts these same shows nine months after their HBO premiere. In order to help more children with autism, this episode will air jointly on HBO and PBS on Monday April 6, 2020. Check local listings for air times for PBS and HBO. This is the first Season 50 episode to air on PBS.

Autism currently affects 1 in 68 children. Sesame Workshop has an official website for children and parents who are dealing with the challenges of autism.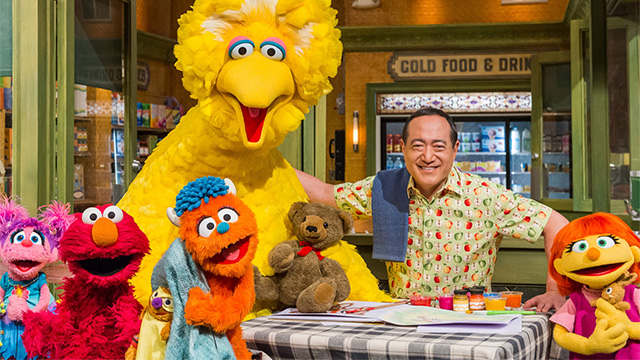 If you saw "The Fluffster Kerfuffle" please like this post and share your thoughts below.