Administrator
Staff member
Joined

Apr 11, 2002
Messages

8,176
Reaction score

3,392
Episode 484 - Cookie Monster's Birthday
PBS Premiere: Thursday March 1, 1973
HBO Max Premiere: Wednesday May 27, 2020
Luis, Gordon, Bob and Susan have different opinions and reactions regarding stormy days. It's Cookie Monster's birthday, and he receives many cards in the mail. Everyone is planning a party for Cookie. He excitedly overhears his friends talking about giving him lots of cookies as a gift. Instead of a bunch of cookies, his friends give Cookie Monster one cookie from the group. At first, he is disappointed to only receive one cookie but then is excited when he sees the one cookie is humongous! Cookie Monster eats it all at the party. Later, Cookie Monster prods Oscar for a gift and gives clues as to what he would like, it starts with C, is round, and you eat it. Oscar produces a crab, then a clock, and a cactus. Oscar finally gives him some cookies that he was using as bookends.
54 MIN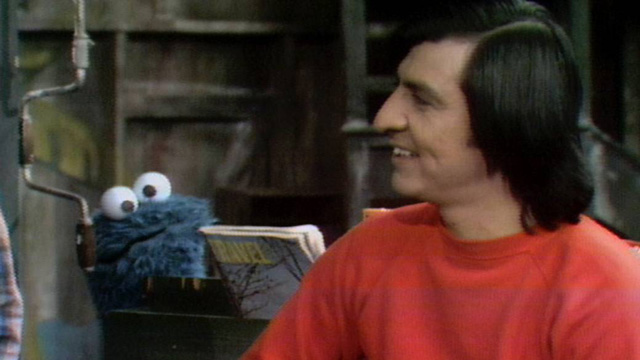 Watch on HBO Max
Muppet Wiki Guide
Other Releases
This is the first time this episode has been commercially released or streamed since it's original broadcast.
If you've seen "Cookie Monster's Birthday" on HBO Max please like this post and share your thoughts below.