Administrator
Staff member
Joined

Apr 11, 2002
Messages

8,176
Reaction score

3,392
Episode 352 - Cookie Monster Gets Amnesia
PBS Premiere: Tuesday February 29, 1972
HBO Max Premiere: Wednesday May 27, 2020
Cookie Monster loses his memory when he slips and fall on a roller skate! Is Cookie Monster a Grouch? Cookie Monster fails all the "grouchy" tests, concluding he is not a Grouch like Oscar. Next Cookie wants to know if he is a bird. He unconvincingly tries tweeting and flapping his wings, and disliked eating birdseed. He is not a bird. Mr. Hooper walks over to the mailbox to find Cookie Monster now believing he is a mailbox. However, they soon realize this is not true either. Maria explains that he is "the Cookie Monster" and gives him a cookie hoping to jog his memory, but he was not impressed. Cookie Monster slips on the skate again and hits the sidewalk, but this time he remembers everything! Mr. Hooper hands him a whole plate of cookies and Cookie Monster happily eats them all.
58 MIN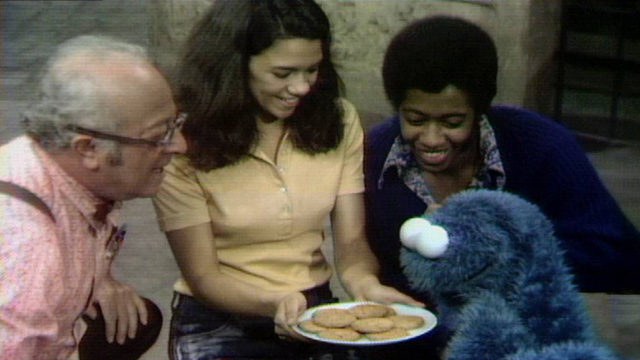 Watch on HBO Max
Muppet Wiki Guide
Other Releases
This is the first time this episode has been commercially released or streamed since it's original broadcast.
If you've seen "Cookie Monster Gets Amnesia" on HBO Max please like this post and share your thoughts below.